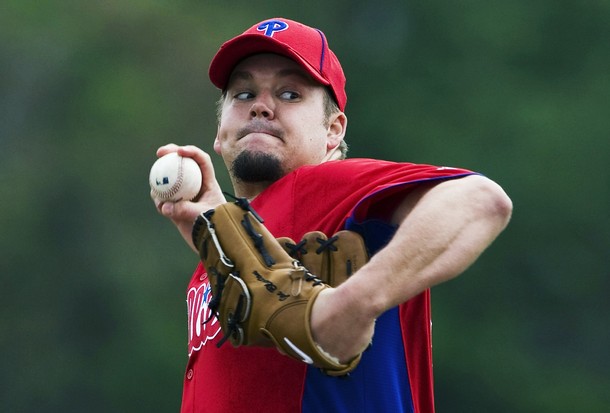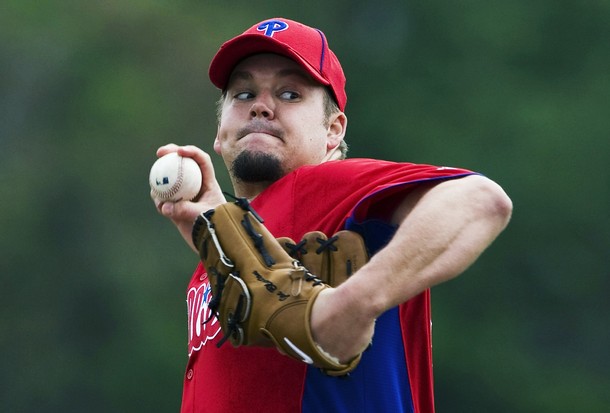 The Phillies' bats were held to just five hits in a 1-0 shutout loss to the Baltimore Orioles on Saturday. Baltimore scored the only run of the game in the fourth inning, and the Philadelphia offense was unable to counter, resulting in the team's fourth loss of Grapefruit League play.
Joe Blanton turned in another impressive outing in his second start. The righthander threw three scoreless innings, allowing three hits, striking out three, and didn't allow a walk.
Blanton has now thrown five scoreless innings in two starts, an encouraging sign for the starter who missed most of last season with an elbow injury.
Scott Elarton took over for Blanton in the fourth inning, and turned in a strong outing of his own. The 36-year old gave up only one run in four innings, and struck out four batters.
The only hit Elarton allowed proved to be the difference in the game, a solo homerun to Baltimore's Chris Davis.
Jimmy Rollins, Placido Polanco, and Shane Victorino were the only regular starters to record hits. The other two hits came from Tuffy Gosewisch, a catcher who won't be with the team on Opening Day.
It was another tough day at the plate for John Mayberry, who went 0-3 and dropped his spring average to .211.
Freddy Galvis got the start at second base, but went 0-3 at the plate. This was just the second game of Grapefruit League play that Galvis has failed to reach base.
Laynce Nix recorded a pinch-hit single in the ninth inning. The former National may be starting to settle into a groove after going hitless in his first 15 plate appearances as a Phillie.