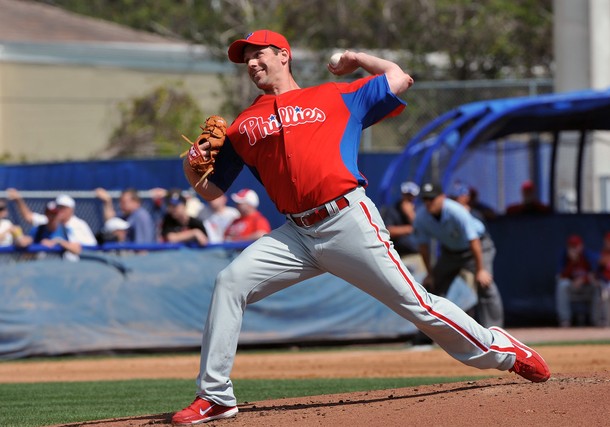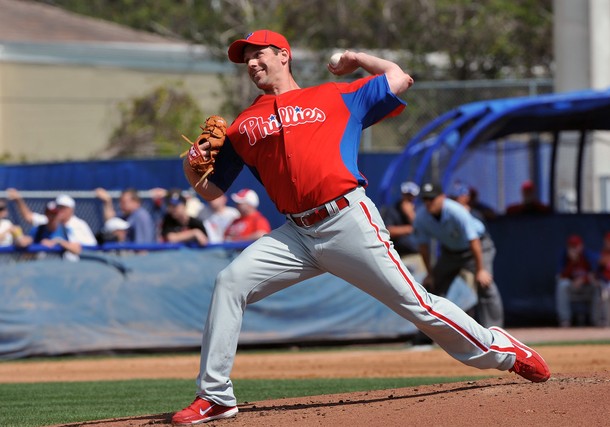 The Phillies played two split-squad games on Sunday, falling to the Yankees 1-0 in the first, and tying the Detroit Tigers 4-4 in the second.
Cliff Lee got the start against the Tigers. Lee got off to a rocky start, giving up two runs in the first inning. He finished his day with two scoreless innings, allowing six hits, striking out three, and didn't allow a walk.
Kyle Kendrick was on the hill to start against the Yankees. He threw three scoreless innings, giving up three hits and striking out two.
Jimmy Rollins went 1-3 with a walk. He's now hitting .235 for the spring.
Jonathan Papelbon gave up a run on two hits in his inning of work.
Phillipe Aumont pitched a scoreless inning, but walked two.
It was a rough day at the plate for Juan Pierre. The veteran went 0-5 with two strikeouts, and left six runners on base.
Jim Thome went 1-3 with an RBI.
Shane Victorino went 0-4 and left three runners stranded.
Freddy Galvis got another look at second base, and also went 1-2 at the plate with an RBI, continuing his productive spring.
John Mayberry drove in a run, but finished the game 1-4. His average currently stands at .217 for the spring.
Laynce Nix went 2-3, giving him four hits in his last five plate appearances.
Domonic Brown returned to action today, and went 0-2. He played as a DH, so there weren't any adventures in the outfield today.
Mike Stutes gave up two hits, but finished the B game with a scoreless inning.