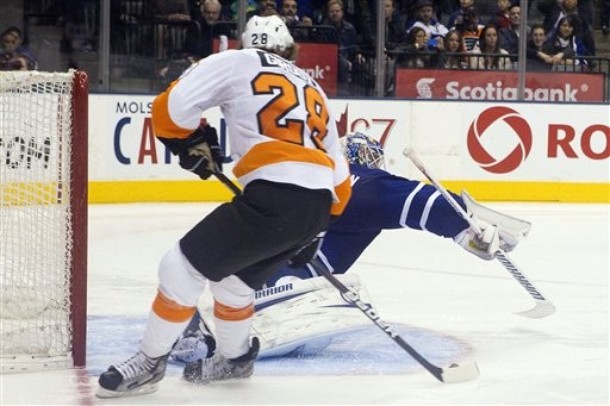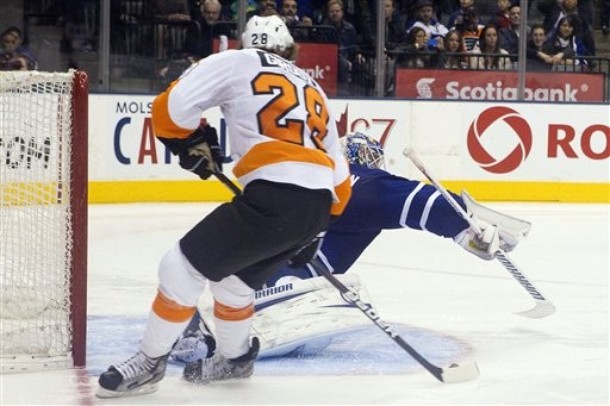 Back in mid-November, the discussion began here of whether Claude Giroux or Matt Read could earn honors from the Professional Hockey Writers' Association at the end of the regular season by winning the Hart and Calder Trophies, respectively. Many of the rookies that were excelling at that time- Craig Smith, Luke Adam, and Ryan Johanson- have all but dropped out of the conversation while Ryan Nugent-Hopkins, the early favorite, has lost steam as a result of injuries.
With three-quarters of the 2011-12 NHL season over, where does each Flyer now stand?
The Hart Memorial Trophy is awarded to the player "adjudged most valuable to his team." Giroux is currently second on the team in goals (24)  behind Scott Hartnell (32) but leads both the Flyers and the rest of the NHL in assists (55).  He trails Steve Stamkos of the Tampa Bay Lightning and Evgeni Malkin of the Pittsburgh Penguins in points, with 79 compared to their 82 and 81, respectively.
While I wouldn't trade Giroux for anyone, is he really the most valuable player to his team? Since the Winter Classic, Giroux has tallied 6 goals and 33 points.  By comparison, Stamkos has scored 22 goals (48 total) and 39 points while Malkin has 23 goals (38 total) and 38 points in that span. That is to say, Giroux has cooled off a bit.
Where would the Lightning be without Stamkos? He is the sole reason they are still fighting for the 8th playoff spot. Malkin has also been tremendous for the Penguins in the absence of Sidney Crosby, leading his team to 2nd in the Atlantic Division (for the time being).
Giroux could certainly earn a nomination for his "star factor," but I don't think he's been as important to his team as those two. One could also make the argument that goaltenders Henrik Lundqvist and Jonathan Quick are deserving of a nomination for how significant they've been to their teams' success.
Despite what the Globe and Mail said about the Flyers not having any Calder Trophy candidates, I do believe Read is still in the running for a nomination.  Read is in the mix as much as Nugent-Hopkins, Adam Henrique (New Jersey Devils), Gabriel Landeskog (Colorado Avalanche) and goaltender Jhonas Enroth (Buffalo Sabres).
Read is first among rookies in goals (19) but ranks fourth in assists (20), points (39), and plus-minus (+12).
Henrique is first in assists (30) and points (45), but is fourth in goals (15) and fifth in plus-minus (+10).
Landeskog, who I'm predicting will win the Calder at this point, is first in plus-minus (+19), second in goals (18) and points (43), and third in assists (25).
The final fifteen games or so of the regular NHL season may result in a clear winner emerging from the pack, but the Calder is theirs to lose. I'm sure none of them gives a damn about it as much as they do the ultimate prize- the Stanley Cup- but it's always gratifying when a player you've been rooting for all season earns accolades for his success.
For the latest Flyers news and updates, you can follow me on twitter (@JoshJanet).