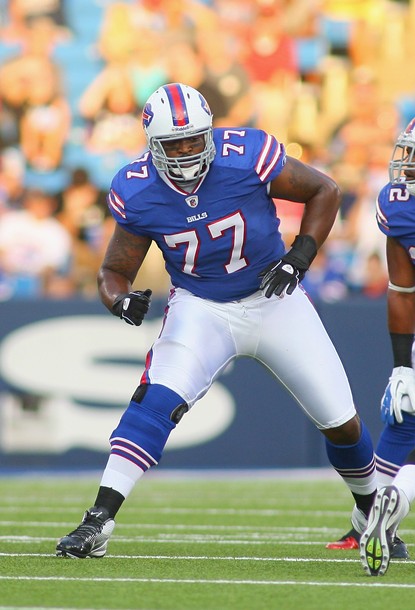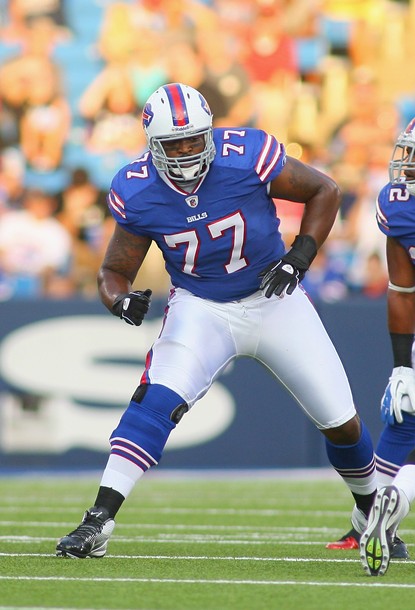 The Philadelphia Eagles were recently sent into scrambling mode when they found out that they are most likely without Jason Peters for the season when he ruptured an Achilles tendon. He might be the best left tackle in all of football, so they know they need to do something.
They brought in Buffalo Bills tackle Demetrius Bell for a visit this weekend, but just like he did with his other visits, he left without a contract, according to Les Bowen and Jeff McLane.
"Yes, as @LesBowen noted, FA tackle Demetrius Bell ended his visit with the #Eagles and left Philly w/o striking a deal," McLane tweets.
I'm thinking that this guy just has a price tag that is way too high for his abilities, as he also visited the Cardinals, Redskins, Steelers and Packers. And obviously, he didn't sign with any of them either.
So while this guy has been around the NFL block this offseason, no team is biting. He's a nice player, but he's crazy if he thinks that he'll get top-five tackle money.
I know the Eagles have also inquired about former San Diego Chargers tackle Marcus McNeill. And with his recent injury issues, he'll probably come cheaper. If he can stay healthy, he'd actually be a decent replacement for Peters. He won't be as good, but they need someone that can at least be functional. The good thing is that we aren't looking to replace Vick's blind side help.
I would have been happy with Bell, but if he wants someone to break the bank, then he needs to look elsewhere. Even if "elsewhere" doesn't seem to be interested in giving him big money either.