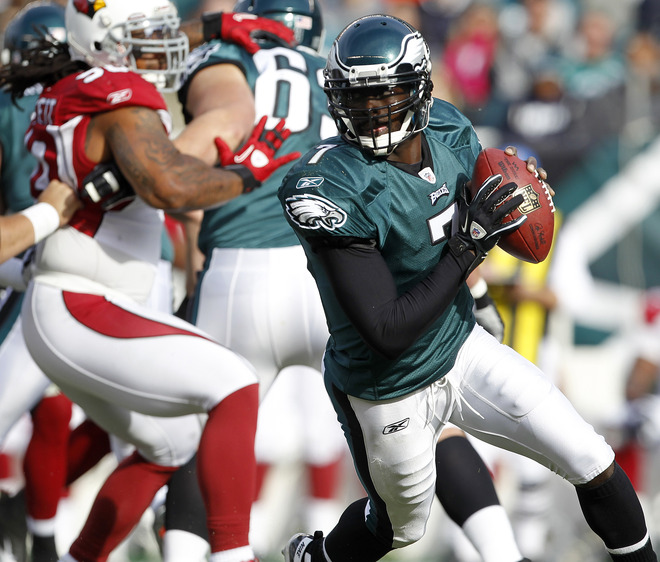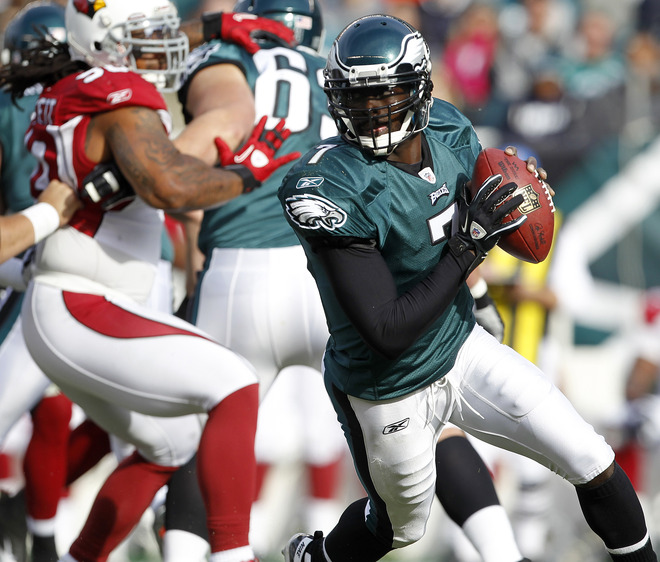 Michael Vick was interviewed after doing an event for the Humane Society at Simon Gratz High in North Philadelphia this week and he was asked about the Eagles showing some interest in Peyton Manning.
"I don't know how true it is, and I don't care," Vick said. "I feel no threat within my position. You can bring in the best quarterback around, and I'm going to play my best. I'm one of the best."
I have no problem with Vick expressing himself and showing self-confidence.  He should believe that he's one of the best quarterbacks in the league, but I starting wondering where exactly does he rate amongst the quarterbacks in the National Football League.
Vick played like an  MVP candidate through most of the 2010 season, but in 2011, the numbers weren't there and neither was the performance.  He turned the ball over at an alarming rate and was unable to stay healthy because of his daring style of play.  The key going into 2012 is whether Vick can stay healthy and play the quarterback position with the proficiency he did in the early 2010 season.
I started thinking about which quarterbacks I would rate ahead of him.
I think there are clearly six quarterbacks ahead of Vick; Tom Brady, Peyton Manning, Drew Brees, Aaron Rodgers, Ben Roethlisberger, and Phillip Rivers.  Matt Ryan, Tony Romo and Joe Flacco are very close to Vick, but it's arguable whether they're better or not.
Where would you put Vick on this list and why?