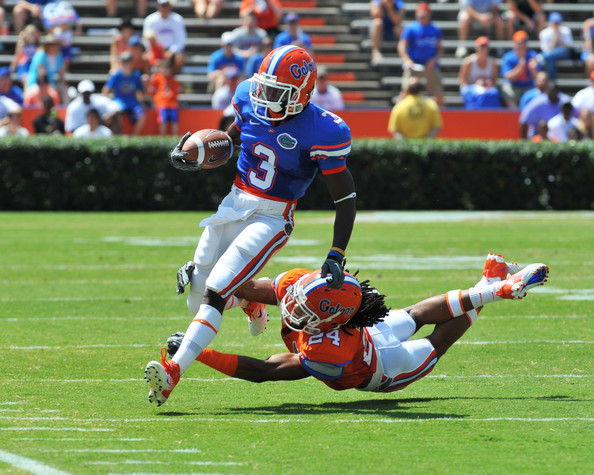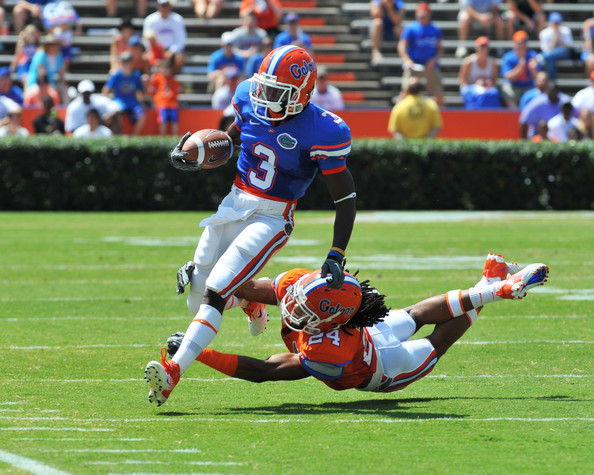 I wasn't surprised at all to read on Philly.com that the Birds were interested in an all-purpose back like Florida's Chris Rainey.  This guy is Andy Reid's type of back, who can create mismatches with linebackers and safeties that try to cover him.
Think about Brian Westbrook at Villanova.  He was an all-purpose back who grew into a franchise back, but he started out as an all-purpose guy.
I think the Birds like their current all-purpose guy, Chad Hall, because he's smart and as tough as nails, but he doesn't have the speed to be as effective as the Birds want him to be.  Rainey has the ability to take this position to another level.  He runs the forty-yard dash in 4.45 seconds.
Rainey is on the small side (5-8, 180), but that's no problem because the Birds aren't looking for size at this spot, they want a playmaker.  From what I understand he has the potential to be just that.  They should be able to get him as late as rounds five or six.
Jason Peters underwent Achilles Tendon surgery today at Jefferson Hospital at the Navy Yard