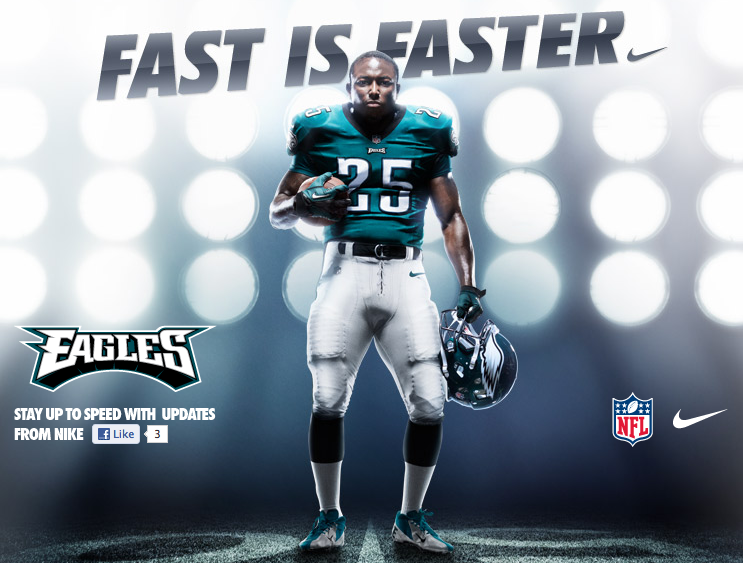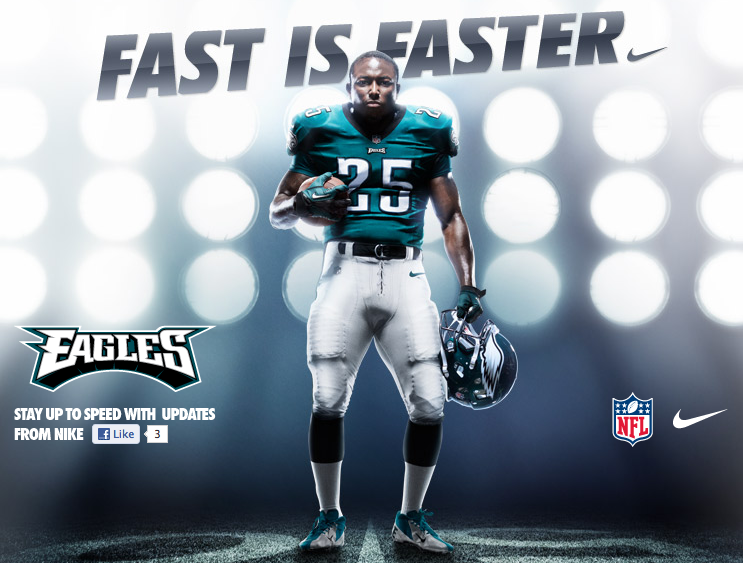 The Eagles new NIKE uniforms don't look like a different shade of green, but I'm sure that going with NIKE means more green for the NFL.   Pro Bowl running back LeSean McCoy was the Eagles player wearing the new uniform in the picture.
They debuted the new uniforms for the league in Brooklyn today, but they didn't look any different from the ones of a year ago other than there was a NIKE swoosh on them rather than the Reebok "R".
"The new NFL uniforms thru Nike are going to be crazy …  Innovation at its finest!," Michael Vick tweeted last night.  Of course Vick is a NIKE spokesperson, so you could understand it.