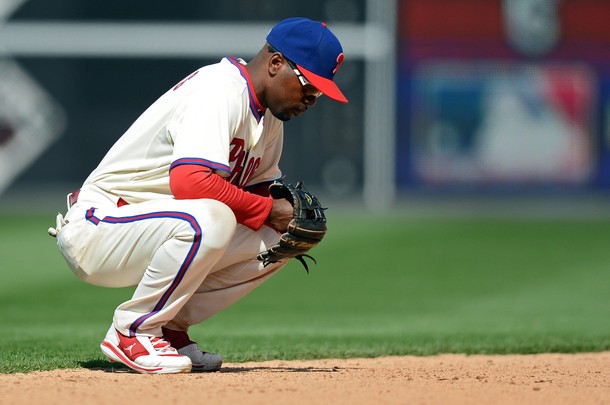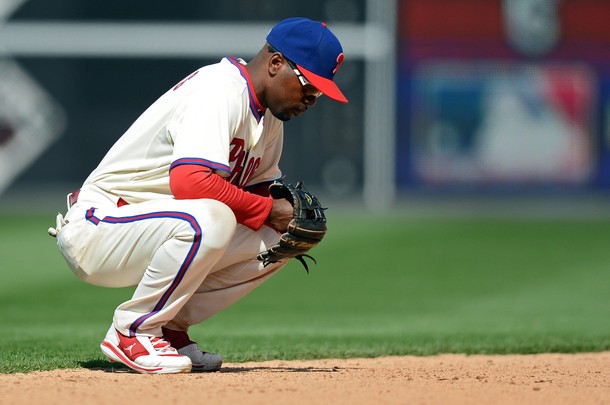 The Phillies have stumbled out of the gates to a 1-3 start. The season isn't even a week old and already the team is sitting three games out of first place in the National League East. Other than the performances of Roy Halladay, Cliff Lee, and Vance Worley, there have been few positives to take from the first four games. Great starting pitching performances have been wasted by a woeful offense, and a shaky bullpen.
However, despite the poor start, it's too early to worry about the team and their chances of making the playoffs.
It's going to take Charlie Manuel at least a couple of weeks to discover which lineup combinations are most effective. Right now, the manager is rolling out a different lineup in each game as he struggles to come up with a batting order that is capable of supporting his great pitching.
Because the batting order has been frequently shuffled and reorganized in each game, its putting a difficult challenge on the players as they adjust to new and unfamiliar roles. Baseball players are creatures of habit, and often need to play within their individual comfort zones in order to be at their best. Taking them outside of those comfort zones and placing them into unfamiliar (or uncomfortable) territory commonly results in a player struggling as they make adjustments to succeed in their new position.
Shane Victorino has been asked to hit in three different spots in the order this year. He's batted leadoff, second, and fifth in the first week of the season. Those are three very different hitting roles to adjust to within such a short span of time.
Jimmy Rollins is batting in the three-hole out of necessity. He proved last season that he isn't a good fit for the three-hole when he struggled during his opportunity in the role while Chase Utley missed the first month and half of the 2011 season, but he's in that position because the team simply has no better option at the moment.
Hunter Pence is currently batting cleanup, and facing a great deal of pressure to deliver big hits and carry the offense while Ryan Howard and Chase Utley recover from their injuries. He's never been asked to be the focal point of an offense on a team with championship aspirations.
The current lineup needs to have a little time to jell, and establish a rhythm. Once each player has been given time to adjust to their roles, the lineup as a whole will begin to have stronger performances. That being said, the current lineup at its best can't be expected to produce any more than three runs a game, but three runs a game will be enough to get by as long as the pitching staff continues to perform at a high level.
It's going to be a rough road for the Phillies as they struggle to put together an effective batting order. It's going to take some time for Charlie Manuel to figure out how to get the best out of a lineup with obvious flaws and a low ceiling, but they will get better than they are now. The Phillies don't want to dig themselves too deep of a hole early in the season, but even if they do fall behind, they've proven in the past that they can make up ground. It's a long season, and there are still 158 games to be played.