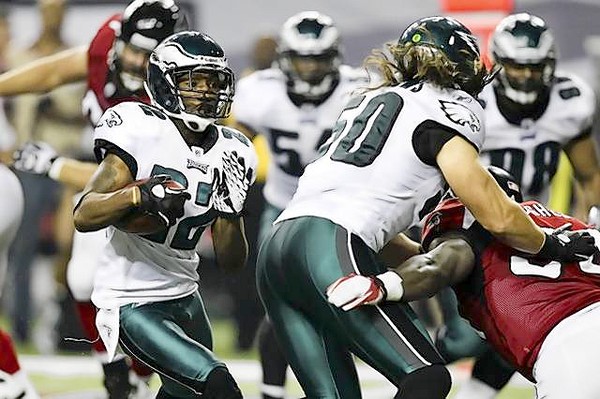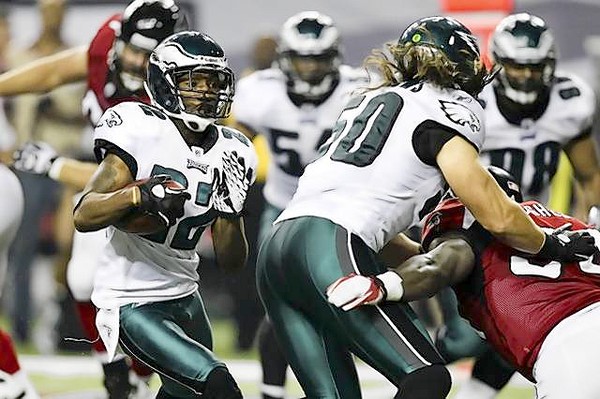 Do you remember when Eagles cornerback Asante Samuel went off in the Birds locker room and said the front office was playing fantasy football with the owner Jeffrey Lurie's money?  Well that Asante Samuel no longer plays for the Birds.
Samuel was at the Eagles first off season workout at the Nova Care Complex today and his attitude has changed dramatically.  He's praising the organization despite the fact that they're trying to ship him out of town.
"You have to pay attention," he said in an interview with PhiladelphiaEagles.com. "Any time your name comes up, of course you're going to pay attention. It's my future. I'm not going to dwell on it or whatever, but I just know the Eagles' main focus is to win a Super Bowl, and I think I'm an important part of that, so we'll see how it goes."
"Of course, I love it here," Samuel said. "This is my home. I've never been to a place that I love more than Philadelphia. So it's up to management. I want to be here. I've always voiced that opinion. It's up to them."
The Eagles left cornerback has definitely changed his tune.  It's probably because he wants the Eagles front office to either keep him here or workout a trade so that he can keep his contract intact.
Like Samuel or not, the guy has been very productive during his time with the Birds.  He's made the Pro Bowl three times and picked off 25 passes during his four years.
More importantly, Samuel has made big plays in big games.  He picked off key passes in consecutive weeks in the Eagles last trip to the NFC Championship game.
I don't think he will be wearing an Eagles uniform in 2012, but he's one of the few Eagles who has performed up to his contract.