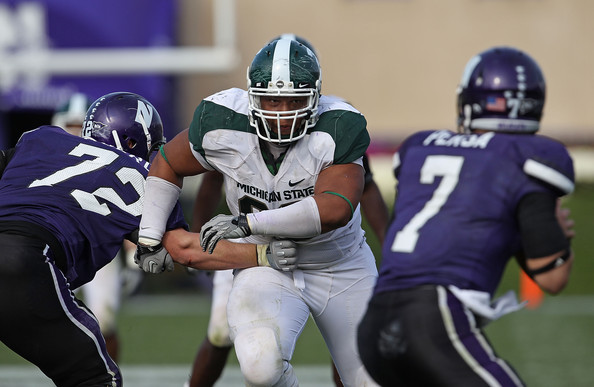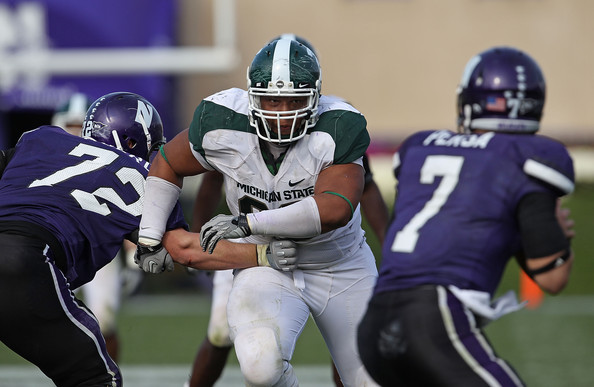 The Eagles are still busy at work, trying to evaluate top prospects and in some cases take a closer look at them.
Michigan State defensive tackle Jerel Worthy told former Washington Redskins GM and current NFL Network analyst Charley Casserly that the Eagles call him to set up him for a visit to Philadelphia.  Worthy has been rising on some draft boards because teams don't want to get caught getting fooled by NFL Combine performances.
Worthy is quick as a cat and does a great job of getting penetration into offensive backfields.  I'm confident the Birds will select a defensive tackle with their first pick, but the big question is which one will it be.
Speedy cornerback Janoris Jenkins of North Alabama is in town today visiting the Eagles according to Richard Vicchiano of the New York Daily News.  Jenkins is a cornerback with great ability but he played for North Alabama this year because Florida kicked off the team.  Jenkins had gotten in trouble with the law for a number of times.
A guy like Jenkins might be on the board much later than he should be because of his legal troubles.  This would allow the Birds to grab him late which would be a great value pick for the Birds.   Everybody knows they're going to let go of Asante Samuel, so it would be a bad thing to bring in another cornerback.