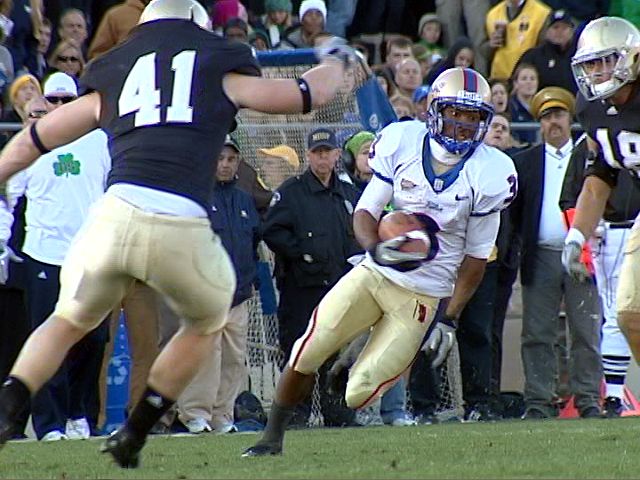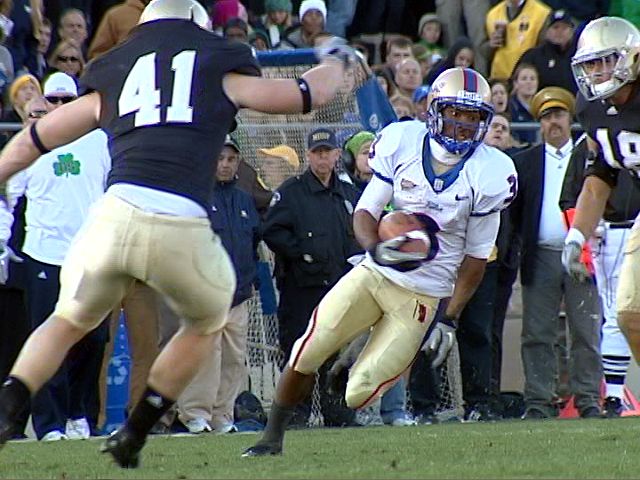 I have all the respect in the world for Eagles versatile Chad Hall, because he's gotten everything he could from his talent.  I think Hall is going to have the fight of his life to keep his job this summer because it seems that Andy Reid and Howie Roseman have targeted his position for an upgrade.
Hall is smart and tough, but he lacks the speed to truly be able to create the type of mismatches which Reid and Marty Mornhinweg love to create and feast off of.   Hall doesn't fit in an offense with the speed of DeSean Jackson, Jeremy Maclin, and LeSean McCoy.
The Birds have been taking close looks at draft prospects who could compete with him for his all-purpose role with the Birds.
Aaron Wilson of Scout.com is reporting that the Eagles worked out Tulsa diminutive all-purpose back Damaris Johnson.  Amazingly Johnson is the NCAA's all-time leader in all purpose yards with 7,796, despite missing the entire 2011 season due to a suspension.
I think he's Reid's type of guy because he can play running back, receiver and return kicks.  In addition to his ability, the fact that he was convicted of a felony embezzlement will allow the Birds to get him later in the draft.  Don't be shocked if he becomes an Eagles.
The key will be his intelligence because they would like to able to line him up all over their formations.  They utilized Brian Westbrook in this manner.  Lining him up in the backfield, then shifting him outside, then sending him in motion.  They would give him the ball regardless of where he lined up.  Hall has taken on this roll, but his lack of big time speed eliminates too many opportunities.