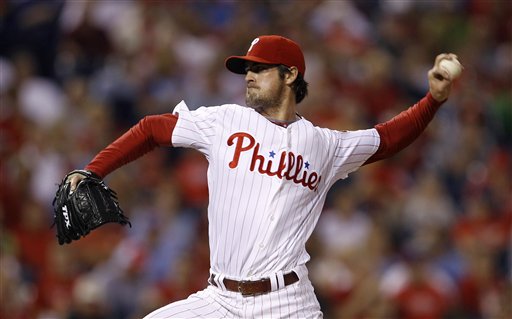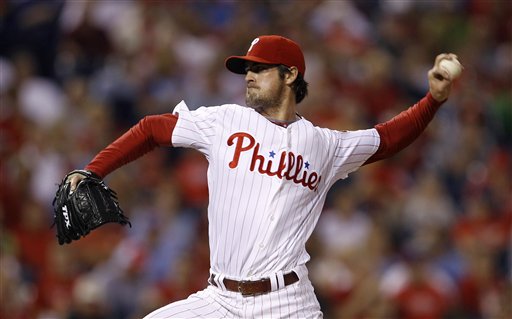 "Why would i want to go where fans only support you from the 3rd inn. thru the 6th?'" was the grammatically poor tweet that CBS' Jon Heyman used as an explanation for why Cole Hamels will not be returning to San Diego as a free agent to play for the home town Padres.
Now that we know Heyman didn't major in English, we can move onto to the real point and that is if Hollywood should return to the West Coast, it won't be to Padres.
Hamels grew up in San Diego and despite pleas from his parents, the two-time All Star will not be returning home, even if they are the highest bidders.
The Padres have this weird thing they do where they don't resign any big name players that they groom to help their team win. Hamels kept harping on Adrian Gonzalez, but the process goes even farther to names like Jake Peavy and more recently Heath Bell who left the team as free agents.
San Diego's ticket prices are 25-percent less than Major League Baseball's average, but they still have troubled filling the stands at Petco Park. Hamels doesn't want to be stuck with such vacillating fans that are willing to leave games when one pitch goes awry.
"The only thing I can say is, I speak from experience," Hamels told UT San Diego's Chris Jenkins. "I know how fickle the fans are. I grew up one. I was a huge Padres fan in '98."
He remembered being an eighth grader playing a summer league game when all of a sudden the radio overshadowed the field and Jim Leyritz stepped up to the plate against the Houston Astros. Leyritz hit a monster homerun that proved to be the difference in the game and despite Hamels' own team losing, he distinctly remembers him and teammates jumping around the field, high fiving as the announcer wailed through Carmel Mountain about Leyritz's clutch homer.
His passion for the hometown ball team ended there. The power lefty considers himself alienated from San Diego and although he says they have a "1-30" chance of signing him, their chances are a bit more like 1-3000.
Everyone keeps talking about how Hamels is the highest valued free agent this offseason and how all he wants is to find the highest bidder. But if Hollywood keeps scratching team names off his list because their fan base isn't as prominent as the ones who pack Citizen's Bank Park whenever he cleans his cleats and tosses a powdered bag behind rubber, his list is going to be very short. He may have grown up in San Diego but Philadelphia is his home now and Hollywood and the Phils are a match made in heaven.