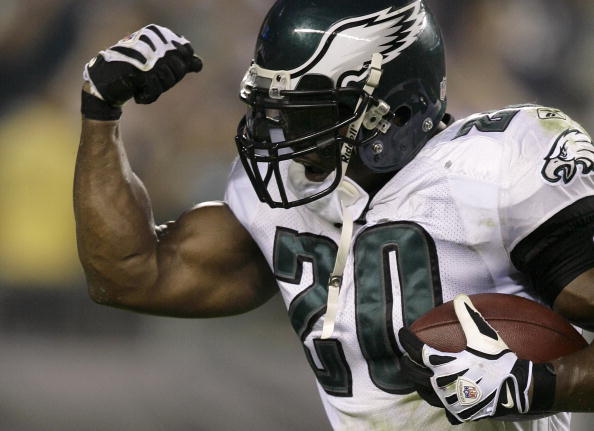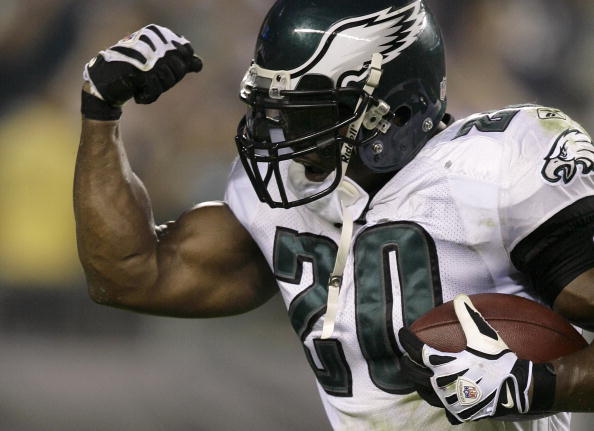 For more than a decade, Eagles defensive coordinator Jim Johnson built an outstanding Philadelphia Eagles defense around Pro Bowl safety Brian Dawkins. He was probably the most complete safety which I've ever seen.  He was outstanding in every facet of the game.  I think it would be a shame if he wasn't voted to the Pro Football Hall of Fame in Canton, Ohio.  He did everything to warrant his selection.
With the passing game being emphasized more often in the NFL game more than in the past, Johnson utilized Dawkins in every facet of the game. I had seen defenses built around defensive linemen and linebackers, but Johnson's scheme was the first time I saw a defense built around a safeties.  It was a wise move by Johnson to build his scheme around his best player.
Johnson would put Dawkins up on the line of scrimmage, in the box, when he wanted to take away another team's running game. Dawkins became a linebacker during these times with his tenacious hitting and tackling ability. Baltimore would never ask Ed Reed to become a linebacker.
The defensive coordinator would have him lock down a tight end to take away one of the opponent's top weapons.  I'm sure Michael Vick remembers the hit Dawkins put on Atlanta Falcons tight end Alge Crumpler.  That hit played a major role in that game.
Dawkins was utilized as a blitzer in order to get to the quarterback, sack him, knock the ball loose or strip the passer of it before he could get rid of it.  Dawk did a great job of disguising his intentions until a split-second before the ball was snapped.
Jim Johnson had no problem lining up Dawkins on a wide receiver.  I remember Dawkins working with the cornerbacks during training camp in one-on-one coverage drills.  The Steelers would never ask Troy Polamalu to cover a wide receiver.  He never had the quickness or speed to do the job.
I think Dawkins' versatility separated him from other current safety Hall of Fame candidates, Reed and Polamalu.
Eagles head coach Andy Reid released a statement about the retirement of the long-time Eagles great.
"The NFL will miss a player as talented, ferocious, and determined as Brian Dawkins. He was one of the most dedicated and hardest working players I have ever coached. Whether it was on the practice field, the film room or the weight room, Brian always put in the extra hours it took to become the star player that he was. And he transferred all of that and more onto the field on Sundays. He poured everything he could into doing whatever was best for his teammates and this organization. He was the unquestioned leader of our defense. He will go down as one of the greatest Eagles of all-time and I have no doubt we'll be celebrating his induction into the Pro Football Hall of Fame. I wish he, his wife Connie, and his family all of the best during the next phase of their lives."