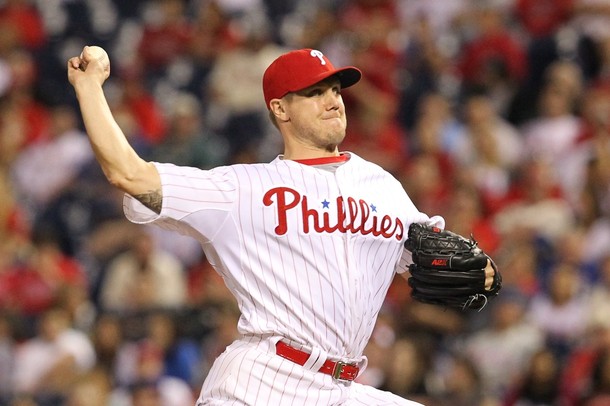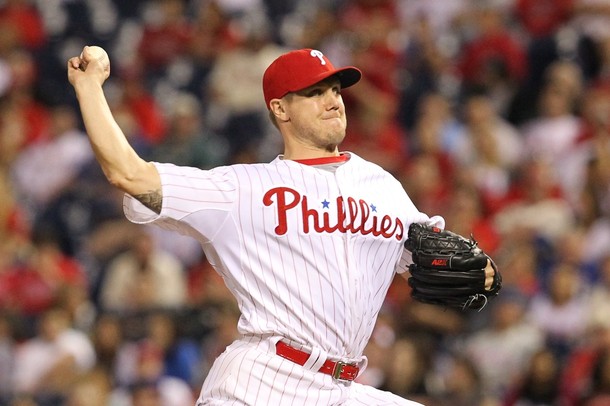 Last winter, Ruben Amaro's big offseason acquisition to improve the Phillies was to sign former Boston closer Jonathan Papelbon to a massive four-year contract worth over $50 million. At the time, many questioned the move, wondering why the team would choose to let incumbent Ryan Madson walk and pay over $14 million a year for a closer.
So far, Papelbon has been one of the team's brightest spots. He's converted all 10 of his save opportunities, and has been nothing short of automatic when asked to protect a lead. He's had no trouble transitioning to the National League, and looks poised to be the anchor of the team's bullpen for years to come.
Think about where this team would be without Papelbon and his 10 saves. He's had a direct impact on more than half of the team's 17 victories this year, making him instrumental in keeping the Phillies within striking distance in the National League East this year.
Imagine if Amaro had decided to resign Madson (now lost for the season due to Tommy John surgery), or go with a cheaper option in Heath Bell(2-3 with a 10.03 ERA and four blown saves in seven opportunities). The Phillies would be in a complete state of chaos right now, and would be much farther out of first place than they currently are. Rich Dubee and Charlie Manuel would have no viable ninth inning option among their remaining unreliable arms, and we'd have seen many late leads slip away and turn into losses.
Amaro can be criticized for mishandling the Chase Utley situation, and not bringing in enough talent to upgrade a flawed offense, but he can't be criticized for what he chose to pay Papelbon. He wanted to have one the absolute best in the business closing out games in the ninth inning, and if he had settled for anything less than Papelbon, the Phillies could easily be 10 games out of first place right now.