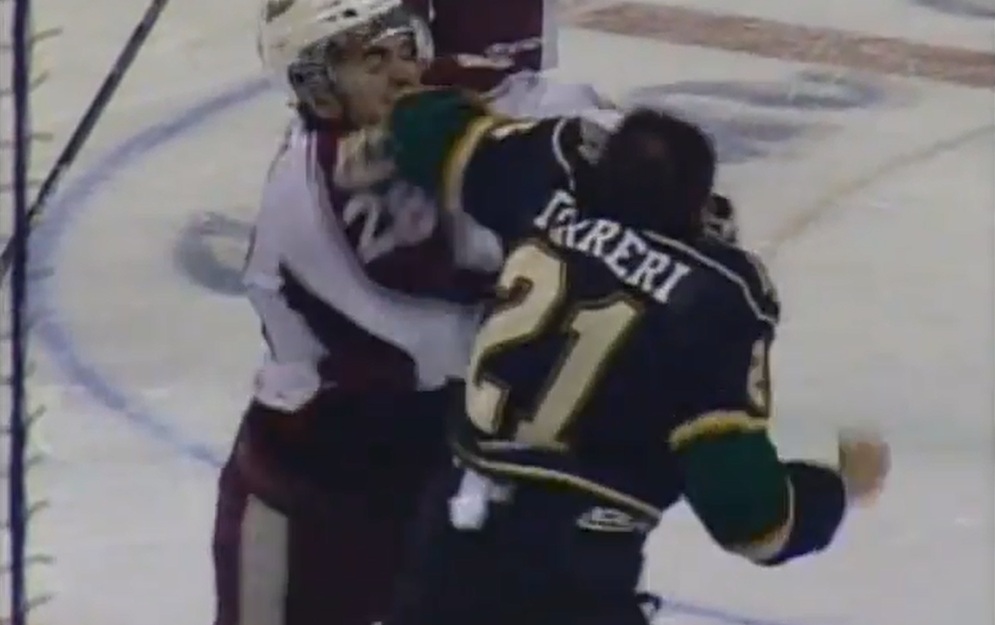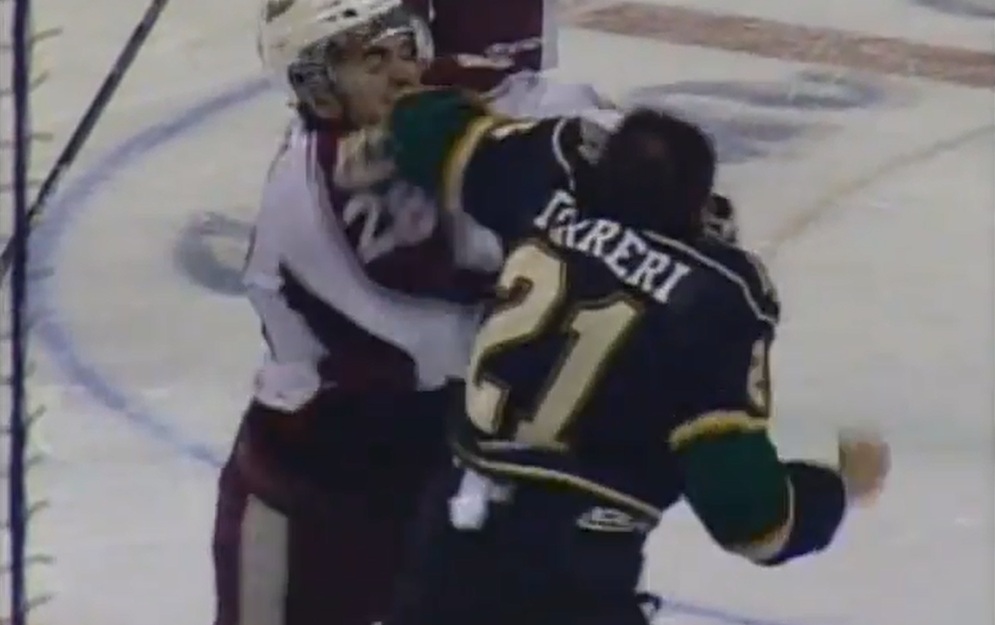 Philadelphia Flyers prospect Derek Mathers is about to take one big step closer to the big leagues.
The 6'-3", 225 lbs heavyweight from the OHL announced via twitter this afternoon, "So happy to sign my first NHL contract with Philly. Thanks to everyone for the support all the way through."
There has been no announcement from the team yet regarding this signing, but expect to hear something in the next week or two.
Mathers has spent the last two seasons with the Peterborough Petes, averaging 174 penalty minutes per season. He improved from 1 goal and 5 points in 2011 to 9 goals and 17 points in 2012.
In 2011, coach Mike Pelino stated, "He's a very positive and enthusiastic young man who is willing to do anything he can to help the Peterborough Petes and his teammates. He came to this organization as a defenseman and we wanted to see if he could play forward for us. He jumped at the opportunity to do anything he could to make this hockey team.
For what it's worth, I'm not a fan of the signing.
It all comes down to timing and value.
Mathers' rights aren't set to expire until June 1, 2013, so the organization had another year in which to evaluate his potential at the junior level before they committed contract space to him. He isn't eligible to play in the AHL during the regular season this fall, so his contract will likely fall under the "slide rule" and not count against the Flyers' 50 contract limit (unless he miraculously makes the team in October).
While there was time to appraise Mathers, the Flyers have fifteen days before they lose the rights to prospects Ricard Blidstrand (defenseman) and Brendan Ranford (left wing). Blidstrand hasn't stood out as more than a potential 6th defenseman, but Ranford has been dominant at the junior level.
Ranford, 20, finished this past season with the Kamloops Blazers with an astounding 40 goals and 92 points. This was only a marginal improvement over his 33 goals and 86 points in 2011. At the end of the postseason, Ranford was ranked the 19th best forward in the WHL. By comparison, Emerson Etem, drafted by the Anaheim Ducks using the Flyers' 1st round pick in 2010, ranked 22nd. Ranford finished the regular season in 11th place (Etem was in 7th).
At 5'-10" and 180 lbs, though, it's questionable if Ranford has the size to compete in today's NHL. There have also been questions about his speed and conditioning.
In conversations with Bill Meltzer over twitter a few weeks ago, he suggested that Ranford may be a similar player to former Flyers prospect Mathieu Brunelle. Brunelle was drafted in 2002 in the 7th round, much like Ranford, after putting up 107 points in the QMJHL. The Flyers took a chance on him with a contract, but his talent never materialized past the ECHL level (Writer's note- Meltzer was not disparaging in his suggestions about Ranford's potential and wished him success).
At the very least, I'd rather general manager Paul Holmgren gambled with Ranford then sign a forward who has limited potential at the NHL level.
At best, Mathers may be able to carve a career similar to former Peterborough Petes enforcer Matt Carkner. Carkner, who earned 17 points and 173 penalty minutes when he was 19, spent eight years in the AHL before carving a spot in the Ottawa Senators organization. In 160 games with the Sens, Carkner has 4 goals, 22 points and 361 penalty minutes.
Carkner is set to be an unrestricted free agent in July and may not be back in the NHL next season. Mathers is looking at a similar future, but in the short term may replace Jody Shelley in the organization once his contract expires in 2013.
For the latest Flyers news and updates, you can follow me on twitter (@JoshJanet).