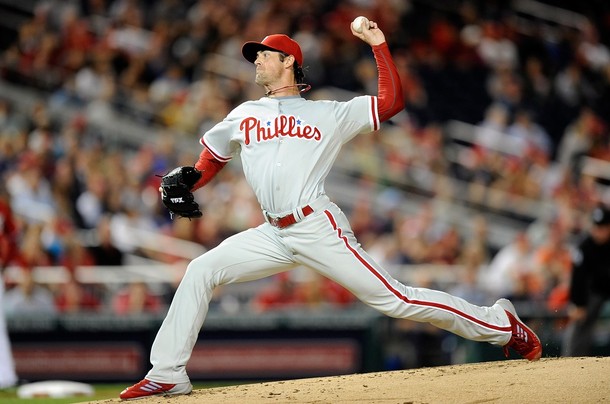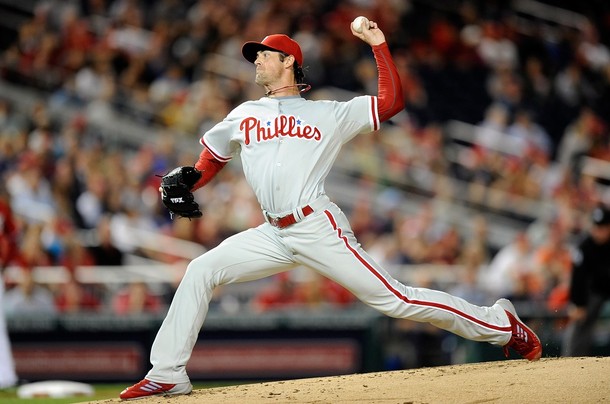 The Toronto Blue Jays expressed interest in both Cole Hamels and Shane Victorino last week. The Blue Jays executives wanted to see how high the asking price would be for the two all-stars, but they were merely testing the water, and talks were not serious. The Jays have also approached several other teams including the Marlins and Mariners about top players, Jose Reyes and Felix Hernandez, who have had slow starts to the season.
The teams poor start to the season ultimately begs the question, would the Phillies actually consider trading either of Hamels or Victorino? The Phillies may explore trade options but unless some rambunctious general manager with a bunch of prospects puts together a heck of a package, neither of these soon-to-be free agents will be dealt.
Hamels is off to a great start, and like many players in their contract years, he's attempting to solidify himself as one of the elite in order to maximize his incoming payday. He has six wins already, and backs his victories earned run average of 2.48, the lowest on the team. He pitches an average of seven innings per game, and still has plenty of great baseball left in him at the young age of 28.
Victorino hasn't had the same success that Hamels has had to start the year. The Flyin' Hawaiian is batting just .250, which is about 20 points less than what he usually tallies. Although his average is down, the speedy centerfielder has already blasted five homeruns, and knocked in 17 runs. It is obvious he has taken it upon himself to fill the voids left by the absences of Ryan Howard and Chase Utley, so it will be interesting to see if his average will increase once the two big bats return.
In regards to any upcoming blockbuster trades, the Philly faithful may be hearing Hamels' name long before Victorino's. Hamels is set to make at least $20 million a year, likely on a six or seven-year contract this offseason. Unless the Phillies are willing to concede to a huge contract, they may consider shipping out the once World Series MVP should Philadelphia fall out of the playoff race.
I believe Victorino will be much easier to sign. He has been openly seeking a five-year deal (which can be easily talked down through negotiations to four years), and should be asking for no more than an affordable $8-million per year.
When the Phillies consider whether or not they should resign Victorino, money isn't even the biggest issue involved. The Phillies don't have a prospect who can step into the role of centerfield just yet. Larry Greene is too slow to man centerfield, and both Leandro Castro and Jiwan James haven't turned any heads in Double-A Reading.
On the other hand, Philadelphia's young pitchers have shown a lot of promise in this early season.  The Phillies' top prospect, Trevor May has already notched his fifth win in AA, and posts a sub-three ERA in eight starts. He averages a little less than seven innings per start, but displays stellar control by having more than twice as many strikeouts as walks.
Julio Rodriguez led Philly's minor league system with 16 wins and a 2.76 ERA last season. He's off to another great start with three wins and no loses in eight starts playing for Reading this year.  His fastball has consistently been getting better, but he still relies on his secondary pitches to get outs. It is hard to argue with his results, the 21-year-old has had a 1.88 ERA this season.
No matter how far Philadelphia falls out of contention, Victorino should return frankly because there is no one who can fill his role. The only way Hamels will be traded is if the Phils are significantly out of the playoff race before July, but with Howard and Utley's returns on the horizon, chances are Ruben Amaro Jr. isn't going to be shopping Hollywood anytime soon.