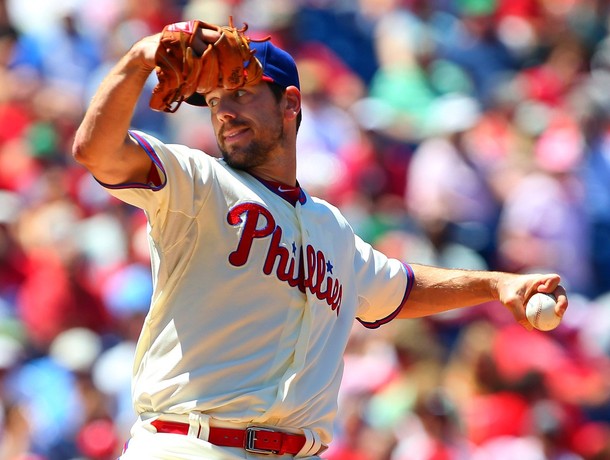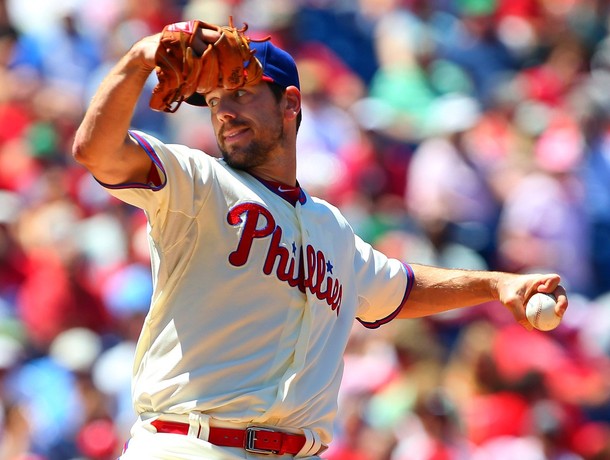 The final game of this weekend's series with the Boston Red Sox resulted in a 5-1 loss for the Phillies, dropping them back to the .500 mark at 21-21.
For the second straight game, the Red Sox jumped out a quick early lead, scoring five runs off of starter Cliff Lee in the first three innings.
Lee settled down after three rough innings to shut Boston down in his final four innings of the day, but the damage had already been done.
Lee wasn't the only problem today though, the offense managed just one run on seven hits. Even though the offense has performed much better in the last week, they're still going to have days like this where they just can't get anything done.
Getting hits with runners in scoring position was an issue today. Give Boston starter Josh Beckett credit for pitching well, but this has been a recurring issue for the Philadelphia hitters all season. In the bottom of the third, Jimmy Rollins had runners and second and third base with only one out, but couldn't find a way to get a run home.
In the fourth inning, Shane Victorino led off with single, then stole second base, but none of the next three hitters were able to knock him in.
The only run the Phillies would score came in the eighth inning, on a sacrifice fly from Juan Pierre.
The Phillies missed the presence of Carlos Ruiz, who had the day off today. Ty Wigginton was moved into the five-hole, and went 0-4, grounded into a double-play, and left six runners on base.
John Mayberry had a strong three-hit game on Saturday, but went 0-4 with two strikeouts today.
The lone bright spot from today's game was reliever Jake Diekman, who shook off his rough outing in Chicago to strikeout the side on just 11 pitches in the eighth inning.