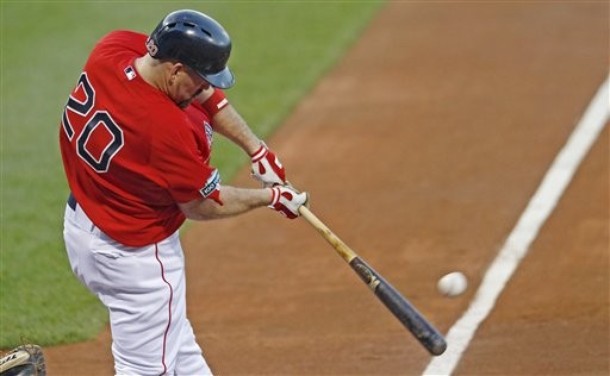 Thursday night marked Ty Wigginton's second straight start at first base and the utility man responded with two RBIs and three hits. The 34-year old has played well for the Phillies in the wake of Ryan Howard's injury, but how long can this charade continue?
When Ruben Amaro Jr. signed Wiggie to a two-year, eight-million dollar contract, he did so expecting him to have a presence coming off the bench, not to be a regular in the starting lineup. The trend has proved to be the opposite, when coming off the bench the once timely hitter has only one hit in six attempts, but when penciled into Manuel's lineup card is batting just over .250.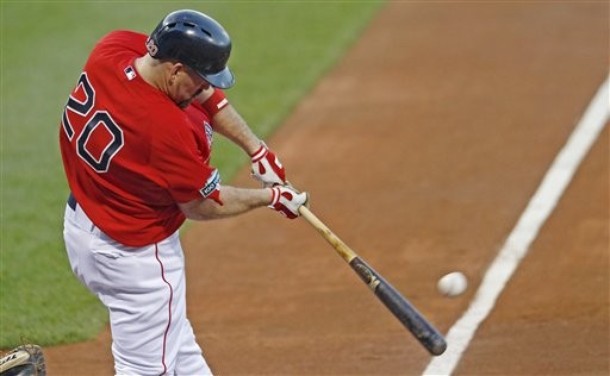 Wigginton has shared the burden of filling in for Howard with John Mayberry Jr and Laynce Nix, and the results have been better than expected. The three spot starters are combining for an impressive stat line of .272/.351/.406 and have tallied 34 RBIs.
Despite the early success of these glorified backups, the Phillies have scouted the Red Sox' Kevin Youkilis. Youk was just recalled to Bobby Valentine's lineup, and burst back onto the scene with his third home run of the year.  He has only played in 20 games this year, but could bring a veteran presence to a lineup in need of some leadership.
He is on a two game hitting streak since his return from the disabled list and despite ailing back problems has looked comfortable at first base. The Red Sox have all the intention in the world at keeping Youk in the lineup and have proved so by moving red hot Adrian Gonzalez to the outfield.
This means they will be asking for a lot in return for the three-time all-star. The Phils have a lot of pitching prospects that Boston would want, but is a 33-year-old with back problems a good reason to part ways with guys like Jesse Biddle, Justin De Fratus or Ethan Stewart?
The answer is no. Howard took batting practice earlier in the week and is expected to return to the lineup by the middle of June. Why give away top prospects for a player who will be in starting lineup for the next three weeks? It doesn't make sense.
Amaro Jr needs to let the guys who have been filling the void keep it up, until Howard is able to return. Should he relapse and have his expected return date pushed back, the Phillies absolutely should make this trade. But with Howard on pace to be back by the middle of June, there is no need for Philadelphia to pick up an all-star first baseman just so he can start for the next three weeks and then ride the bench.