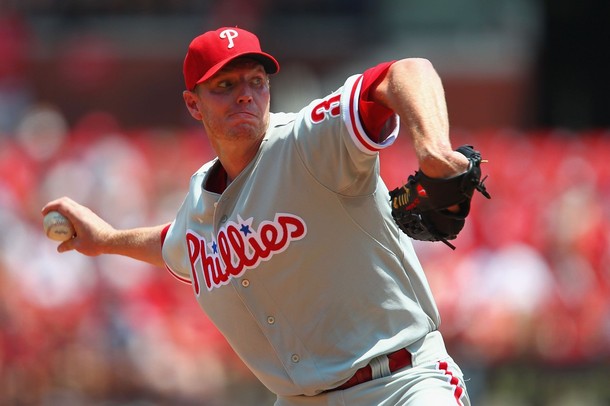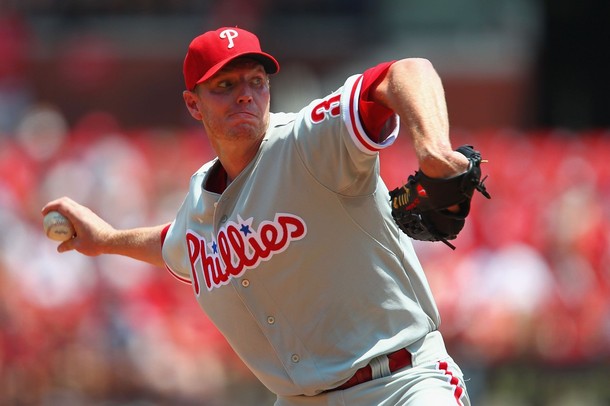 It looks like Roy Halladay's shoulder problem is indeed serious. The Phillies placed the ace on the 15-day disabled list, and expect him to miss between six to eight weeks with a right latissimus dorsi strain (a muscle in his back shoulder).
Halladay had been having his worst season as a Phillie, going 4-5 with a 3.98 ERA in 11 starts. He had lost some velocity and movement on his pitches, and had been battling shoulder soreness for most of the season. He has been a much less imposing figure on the mound than he's been in year's past.
Halladay is third starter to land on the disabled list this season, Vance Worley is currently on DL with elbow soreness, and Cliff Lee has also spent time on the shelf.
The Phillies expect to have Worley (who threw painlessly today) back soon, but they may need to find another starter to fill the void by Halladay in the rotation until Worley returns. Minor league options include the likes of Scott Elarton (5-2 3.44 ERA), Dave Bush,  (4-3 2.61 ERA), and Pat Misch (3-6 5.44 ERA).
The news on Halladay could also prompt the Phillies to seriously jump into the bidding for Roy Oswalt.
Update: Oswalt has signed a deal with the Texas Rangers worth $5 million.