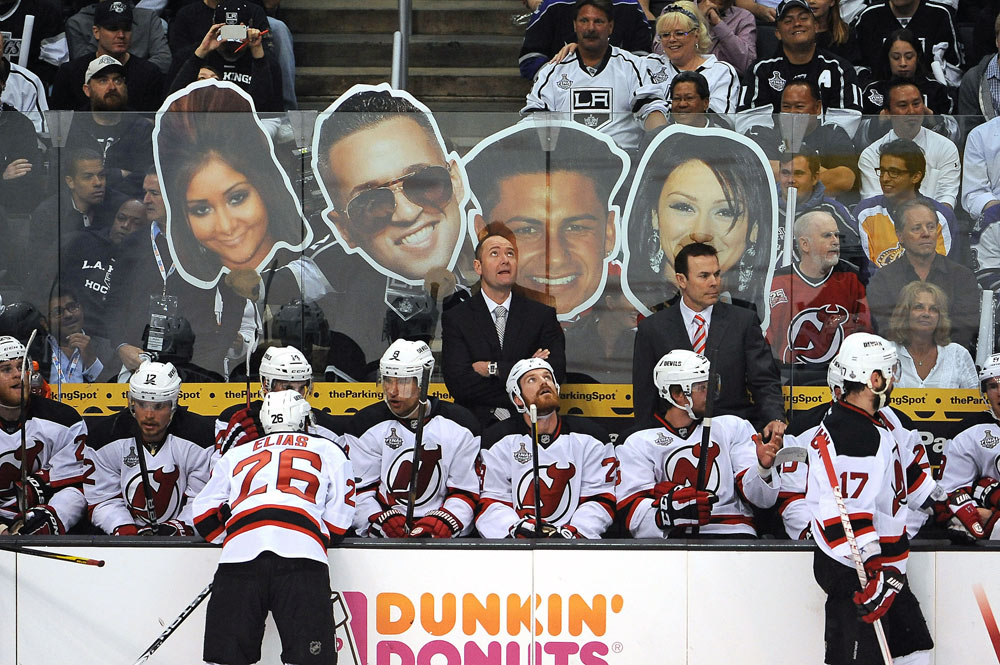 Simon Gagne had not played in a hockey game since December 26, 2011.
Had he not played once during the Stanley Cup Finals, the Los Angeles Kings organization would have to petition the NHL to have his name added to Cup if they beat the New Jersey Devils.
With no clear explanation as to why he chose to adjust the line-up, Kings head coach Darryl Sutter replaced fourth liner Brad Richardson with Gagne in Game Three, which the Kings handily won to the tune of 4-0.
The Kings are now one win away from the Stanley Cup. Gagne may finally earn his spot on the Cup after two previous appearances in the Stanley Cup Finals.
Gagne did not end up making much of a difference in Game Three, finishing with no points and two penalty minutes in 6:39 of ice time.
The Philadelphia connection, though, showed up big time.
Jeff Carter and Justin Williams scored the third and fourth goals for the Kings, effectively ending any comeback bid from the Devils in the third period. Williams and Mike Richards each had an assist as well.
Goaltender Jonathan Quick is the clear frontrunner for the Conn Smythe winner at the end of this series.  He was phenomenal in his bid for a shutout, stifling a Devils' offense that was more impressive than their 22 shots on goal suggests (the Kings blocked 17 shots as well).
There is no point in revisiting the recent past, but it would be heartwarming to see Simon Gagne finally earn his place in history among the NHL's best.