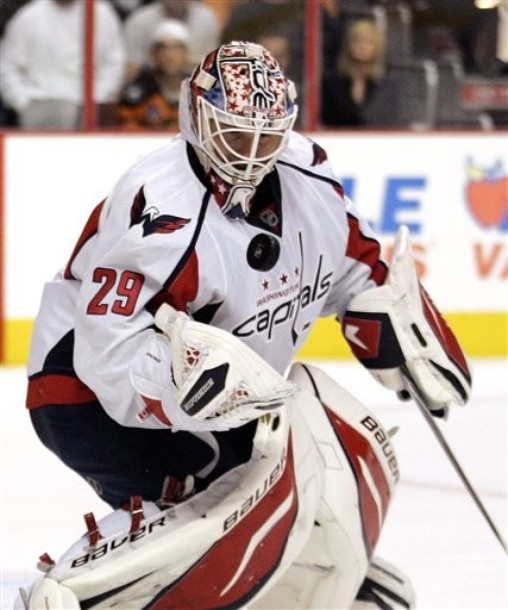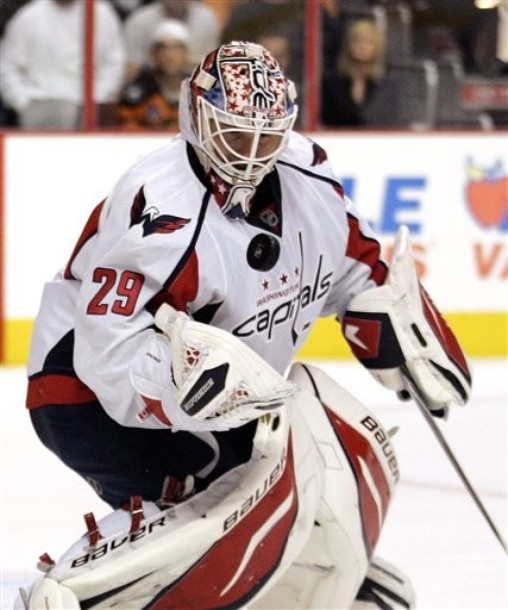 It's appearing more and more likely that Sergei Bobrovsky has played his last game as a Philadelphia Flyer.
It's been suggested before, both on this site and by the by the venerated TSN reporter Bob McKenzie, that the Flyers could be in the market this summer for a more experienced back-up goaltender.
"I wonder if [Tomas] Vokoun or a veteran goaltender like him might be an option for the Philadelphia Flyers," wrote McKenzie. "We know they're fully committed to Ilya Bryzgalov, he's got a contract that makes them fully committed, but I also think there's a sense in Philadelphia that (Sergei) Bobrovsky is not experienced enough as the backup to work in tandem with the inconsistent Bryzgalov and that they are looking for veteran help there."
There had been reports that a Czech television story stated Vokoun was headed to the Philadelphia Flyers, most notably by hockey enthusiast Amanda Buonvino via twitter. The accuracy and authenticity of the information was in doubt, which is why it did not get much press.
Earlier this afternoon, the Pittsburgh Penguins announced that they had traded a 7th round draft pick to the Washington Capitals for the rights to Vokoun. Before the news had time to circulate, they officially signed him to a two-year, $4 million contract.
With the veil casually pulled back now that Vokoun is off the market, it seems the Flyers were, in fact, one of several teams that were inquiring about Vokoun's rights.
In another "30 Thoughts" column from Elliotte Friedman published this afternoon, Friedman writes, "Vokoun got two years because there was some serious interest. (He also had a lucrative KHL offer, although the betting was he preferred to stay in North America.) Toronto didn't want the second year. Philadelphia was a player, too, but, has cap issues until the higher number kicks in July 1. The Penguins were aggressive, wanting it done now."
Once again, the Flyers' salary cap woes prevented them from getting the player they wanted.
I wrote previously that "Vokoun still has ambitions of being a starting goaltender," but having a guaranteed spot in the NHL may have been preferable to waiting till July 1 again. Last season, he was somewhat "lucky" to sign his one-year, $1.5 million contract with the Capitals as the number of available roster openings dried up quickly.
If Vokoun is willing to buy into being a back-up, this is a great signing for Pittsburgh. He will take a lot of pressure off Marc-Andre Fleury and is a tremendous upgrade in net to Brent Johnson should Fleury implode again next post-season.
In any event, the Flyers are clearly in the hunt for a goaltender. If Bobrovsky is to be moved, he will likely be gone before the NHL entry draft on June 22.
There is also a possibility that the Flyers could just sign another goalie anyway and subject Bobrovsky to waivers next October.  Stranger things have happened with this organization.
For the latest Flyers news and updates, you can follow me on twitter (@JoshJanet).