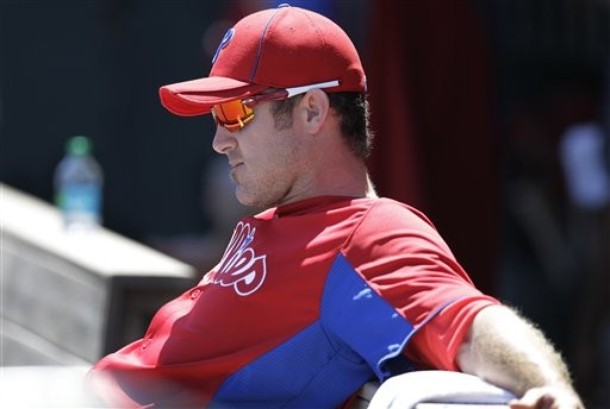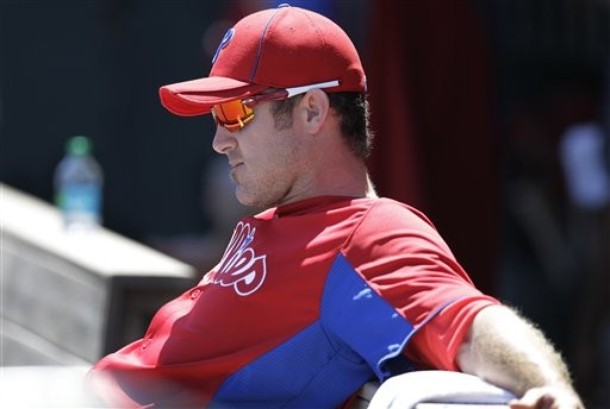 After nearly three months of rest, healing, and rehabilitation activities, Chase Utley finally participated in his first true game action of the 2012 season.
Utley made his debut in an extended Spring Training game on Monday, going 3-4 with a homerun and a double. The former All-Star played his first game as a DH, and didn't seem to have any trouble knocking off the rust from being away from the batters box most of the season.
"That's a good sign," said manager Charlie Manuel. "When I started seeing him running in the outfield, that was a good sign, and the last couple days here he did that real well."
While its good to see Utley enjoy some early success at the plate, its clear that the infielder still has a long road ahead of him before a return to the Phillies is imminent. He didn't feel confident enough in his knees to play in the field during this game, and its likely going to take at least another game or two of playing exclusively as a DH without pain before he does.
However, its encouraging to see Utley finally get himself back into a legitimate game situation. His recovery has been such a slow, drawn out process (with few updates from the Phillies along the way), no one has had any idea of how much progress the veteran has been making. He's begun to play baseball again, and that can only mean he'll be returning to the lineup sooner rather than later.