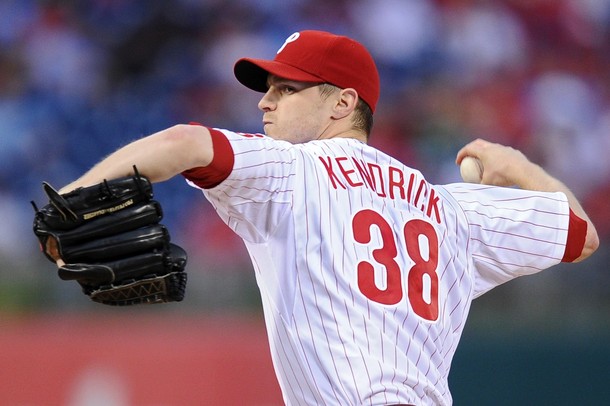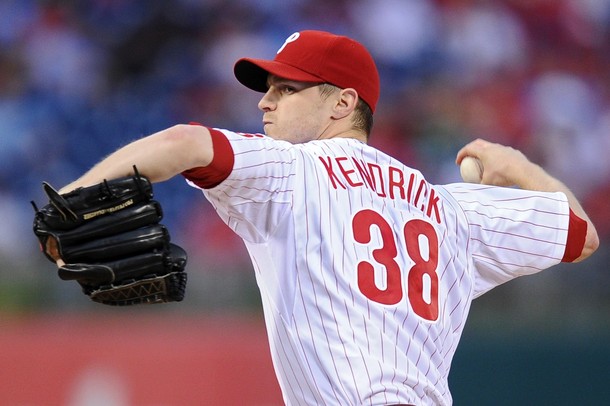 The Phillies lost their fifth consecutive game on Wednesday night, falling 6-5 to the Dodgers. The team is now two games below .500, and six games out of first place. The team carried a two-run lead into the sixth inning, but allowed it to slip away to suffer another crushing defeat in front of the home crowd.
Kyle Kendrick has been excellent since being inserted into the starting rotation, but was mediocre last night. The veteran gave up five runs in just 5.2 innings of work.
Control was an issue for Kendrick. He surrendered just four hits on the night, but allowed five walks. Any time a pitcher issues such a high number of free passes, the opposing team is only going to need a couple of timely hits to do some serious damage.
Ty Wigginton led the offensive charge with by going 3-4 and driving in two runs.
Hunter Pence turned in another hitless performance, going 0-4. Its the third time he's done this in the last week.
John Mayberry got a start at first base, but went 0-3. He's been one of the team's major disappointments this season.
Freddy Galvis left the game with a back strain. He's going to need a trip to the disabled list.
Jim Thome made his return tonight, but struck out in his only appearance as a pinch hitter.
Jimmy Rollins drove in two runs with his only hit of the night.