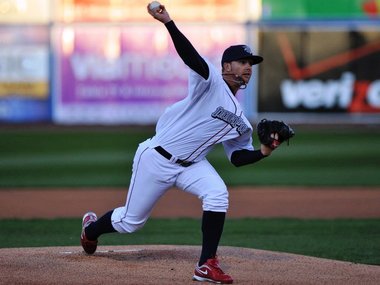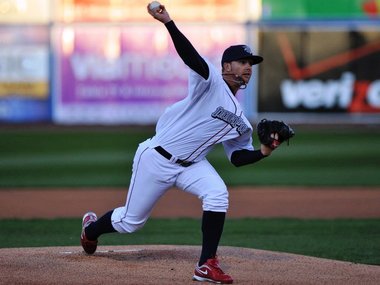 The backside of the Phillies rotation is as weak as ever. Joe Blanton pitched a solid game against Minnesota, but that's all the good that can be said of the 235-pounder right now.
In his previous five starts, Blanton has given up no less than five earned runs. Maybe the heat got to the Tennessee native, but ever since the middle of May he has been lost on the mound.
While Blanton's last start left him in somewhat good graces, Kyle Kendrick has been just as awful as ever. Much like Blanton, Kendrick has been hit or miss all year.
He pitched great in a shut out against the Cardinals, but only made it four innings in Philadelphia's only loss to the Twins. Even in games where Kendrick has been able to hold opponents to minimal runs, his earned run average has never crept below four.
His low win total is because he throws too many pitches. Time after time Kendrick is being pulled after five innings; a starting pitcher needs to be able to have a quality start not a five-inning blunder.
Whatever the rotation is doing now isn't working. Instead of shipping out Hamels or a position player to address the problem, it's time to fix the problem from within. Tyler Cloyd could be the answer to this problem.
After three seasons struggling in the minor leagues, the 18th round pick has finally figured it out. Prior to 2011, the righty posted a sub three ERA in Lakewood and struggled everywhere else because the Phils tried converting him to a reliever. Despite the bullpen setback, he still managed to claw up Phillies' minors and in 2011, back as a starter, something in the Nebraskan's head clicked.
While starting the season in Clearwater, he began to dominate. For the first time since a two game stint in the Gulf rookie league he posted a sub three ERA. After five starts he was sent to Reading and in the same place he struggled a year prior, he took over. In 17 starts he posted a 2.78 ERA and six wins. His supremacy carried over to the 2012 season when he began the season with an ERA under two through four starts for the minor league Phillies.
He was called up to Lehigh Valley and gave up more than three runs only once. In fact he only gave up three runs in two of his nine starts for the IronPigs. Cloyd is a late bloomer and at age 25 is ready for his shot at the show.
He does a great job changing speeds and relies on his secondary pitches to put batters out. His slider is extremely impressive and, despite strikeout totals dropping, has been utilized to force batters to beat the ball into the ground in Triple A.
Cloyd is going to be 26-years-old next season, now is the time to call him up. The team is in desperate need of a spark and the 6'3" hurler could be that spark. The Phils need to stop watching worn down pitchers work out and use their homegrown talent to the fix the back end of their rotation.