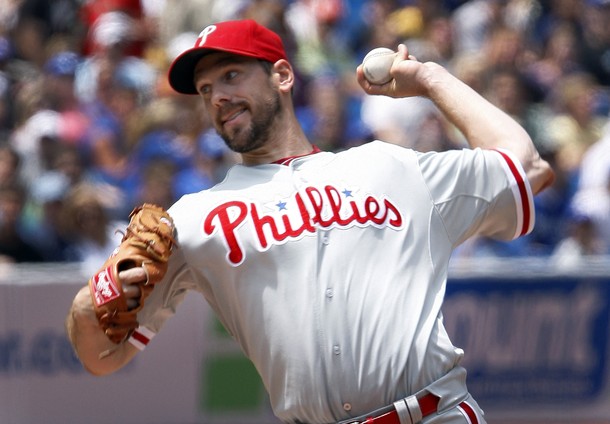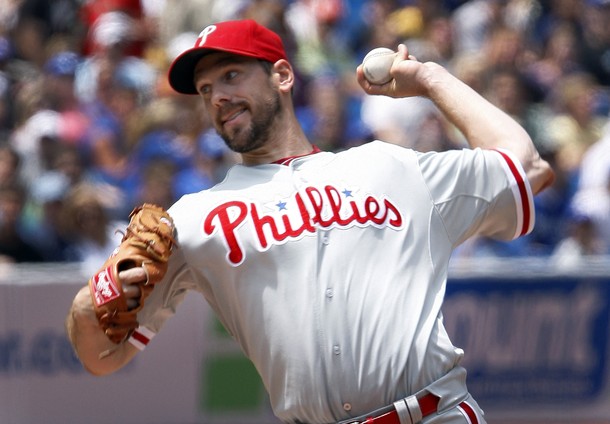 The Phillies won a series for the first time in several weeks, taking two victories from a three game set against the Colorado Rockies. While the success against Colorado was a good start to a 10-game homestand, Charlie Manuel's group will face a much more difficult challenge with the Tampa Bay Rays coming to town tonight.
Tampa Bay is one of the better teams in the American League. They just lost a series to the Washington Nationals, but they come into Philadelphia sporting a 38-31 record and currently a half game ahead of the Los Angeles Angels for the fifth wild card position. Joe Maddon's bunch has an elite pitching staff, ranked second in the American League and fifth in all of baseball at 3.46.
This is a critical series for the Phillies, who must prove to themselves that they can still succeed against quality opponents.
So far in 2012, the Phillies have struggled heavily against teams like the Rays, going 11-26 against teams with winning records. That's a terrible statistic that needs to dramatically improve if the team still has serious intentions about turning their season around.
Charlie Manuel stated a little over a week ago that the Phillies "don't scare nobody."
Manuel then elaborated by saying that he doesn't see the same energy, or swagger, that the team has had in previous years. The manager used to see opposing teams fear going up against the vaunted Philadelphia pitching staff and their explosive lineup. Now he sees other teams take the fight to them, and push his team around.
The Phillies have a chance to change that this weekend, beginning tonight with Cliff Lee on the mound. The ace has got to forget about the fact that he doesn't have a win nearly three months into the season, and must make a statement by delivering a gem. He's got a chance to set the tone for the series (and perhaps the rest of the homestand). A dominant performance by the lefthander erases the sting from last night's loss to the Rockies, and gives the team some strong momentum for the final two games of the series. A mediocre effort sets the stage for a rough night from Kyle Kendrick on Saturday, and puts pressure on Cole Hamels to salvage a game from the series.
To just salvage a game against a team like the Rays isn't good enough. The Phillies need to start making significant strides before the All-Star break, and winning a series against a strong opponent in the middle of a long homestand would be a definite sign of progress. Its time for Cliff Lee to get off of the snide, and perform like the ace he's paid to be.