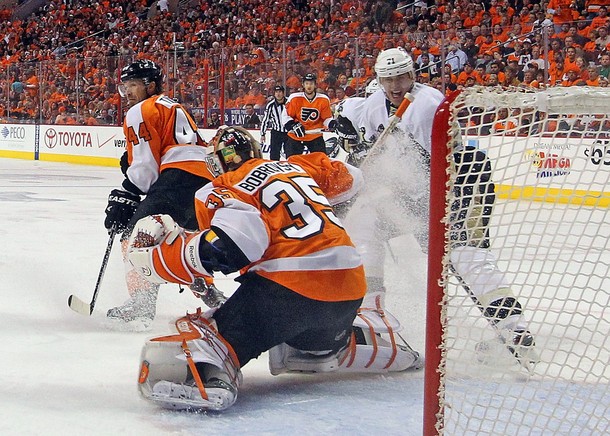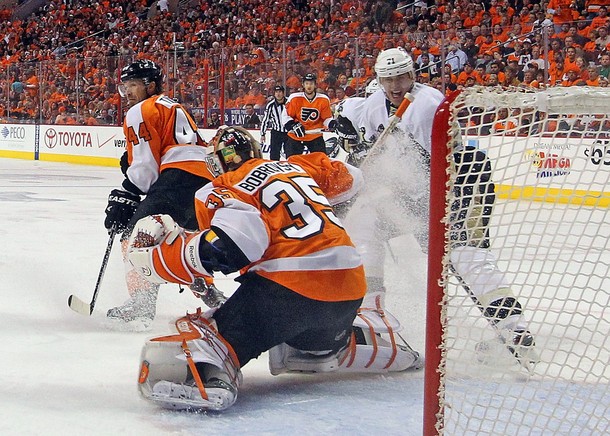 The Philadelphia Flyers have traded goaltender Sergei Bobrovsky to the Columbus Blue Jackets in exchange for the 45th overall pick (2nd round) and the 117th overall pick (4th round) in the 2012 NHL Entry Draft as well as a 4th round pick in the 2013 NHL Entry Draft.  Darren Dreger of TSN made the original announcement, Aaron Portzline of The Columbus Dispatch confirmed it, and Bob McKenzie of TSN confirmed the pick numbers.
It appears that the Flyers had a legitimate offer on the table for Rick Nash (Editor's Note: WHY?) but they were unwilling to budge on the asking price.  There was also a potential deal on the table to send Bobrovsky to the Winnipeg Jets for the 39th overall pick, but the additional picks offered from Columbus convinced general manager Paul Holmgren to pull the trigger.
In Columbus, Bobrovsky will have another chance to earn a starting position in the NHL. He is still a bit of a question mark when it comes to being a bonafide starter, but he is an incredibly gifted athlete and a great teammate. For a Columbus locker room with a lot of tension last season, Bobrovsky will be a great player to have around.
The return is also better than fair for Philadelphia, considering that there weren't many teams in need of his services at this point. I wouldn't call it a "steal," simply because Bobrovsky could always develop into a #1 goaltender, but it gives the Flyers more options at the draft.  Don't be surprised if the 2nd round pick ends up in play along with their 1st round pick in order to move up in the draft.
For the latest Flyers news and updates, you can follow me on twitter (@JoshJanet).