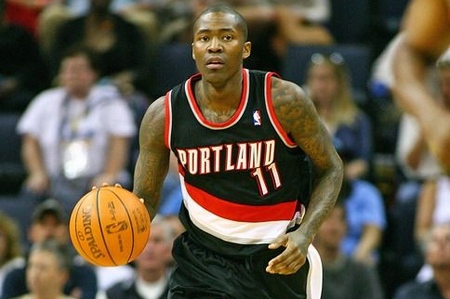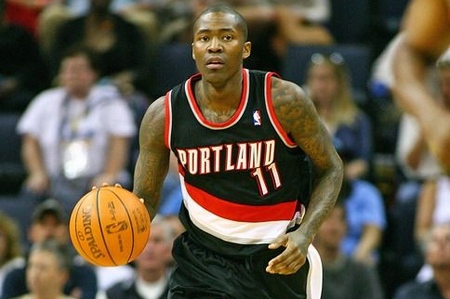 With Lou Williams opting out of his contract, the Sixers are going to be in the market for a guard that can bring a little scoring punch off of the bench. One of their options to replace Williams could be 11-year veteran and former Sixth Man of the Year, Jamal Crawford.
Chris Haynes of CSNNW.com reports that the Sixers, Celtics, and Timberwolves are among the teams talking to the Portland Trail Blazers in hopes of acquiring Crawford.
Is the veteran shooter a good fit for a 76ers team that's looking to take another step forward after an unexpected deep playoff run?
Crawford has a lot of miles on him, and his scoring averages have dipped from an average of between 18-20 points a game from 2008-10 to 13-14 in the last two seasons, but he could still be an adequate replacement for Williams. He's still a quality three-point shooter, and has proven he can light up the scoreboard wherever he goes. He can play both guard positions, and it would serve the Sixers well to have an experienced veteran in their rotation instead of constantly relying on their youth as they have over the last five seasons.
The downside to Crawford is he's been known to display a poor attitude, and teamed with Raymond Felton to lead a mutiny in Portland that contributed to Nate McMillan's firing. Crawford and head coach Doug Collins don't exactly sound like ideal matches for one another. There was time during last season when it looked as though Collins might have lost the team when the Sixers were playing poorly at the end of the season. That situation could have been much worse if the team had a couple of sour veteran personalities.
Crawford still has enough gas in his tank to help an NBA team, but I don't think he's a good fit in Philadelphia. If he was the player he was a couple of years ago, capable of putting up 20 points and dishing out five assists a game, the risk would be worth it. But right now he's a player on the decline, and can't give enough production to compensate for the potential negative impacts he could have on the locker room.