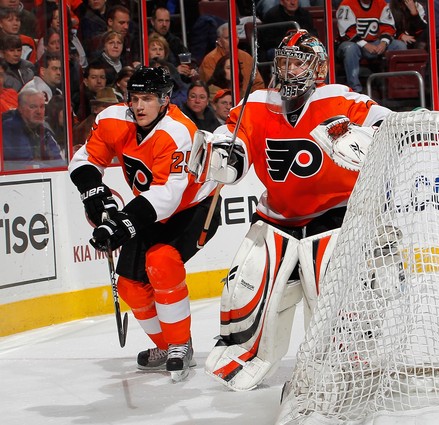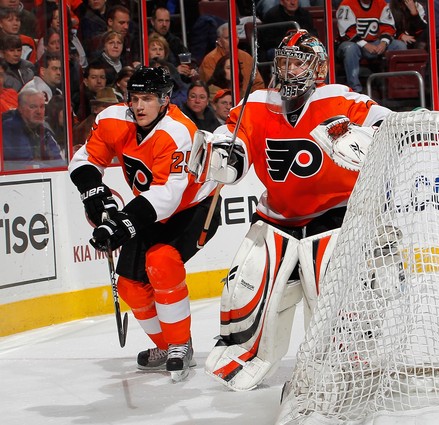 The Philadelphia Flyers have largely stood pat since July 1, waiting for free agents Zach Parise and Ryan Suter to decide which lucrative contract offer would be enough to warrant their services.
The wait is over, as both free agents signed matching 13 year, $98 million contracts with the Minnesota Wild on Independence Day.
Among their other suitors, Dmitry Chesnokov of Yahoo Sports reported that the Nashville Predators offered a 13 year, $90 million contract to Suter while the Pittsburgh Penguins were lobbying hard for Parise as well.
In the end, it seemed that a homecoming was more in order for each, as Parise is from Minnesota and Suter hails from Wisconsin. Darren Dreger of TSN reported that each had texted Wild forward Danny Heatley "can we win?" You can guess how he answered.
Perhaps more interestingly, Will DePaoli of InsidePittsburghSports reported that Parise's final two teams were the Wild and the New Jersey Devils. Had Ryan Suter signed with the Detroit Red Wings, Parise would have returned to New Jersey.
The new contracts will now force the Flyers to move to Plan C through Z.  Matt Carle was Plan B, but Carle opted to sign a six year, $33 million contract with the Tampa Bay Lightning.
As of Wednesday evening, Sam Carchidi of the Philadelphia Inquirer also reported that the Flyers were close to signing defenseman Bruno Gervais.  Gervais has played as a 6th/7th defenseman in the last two seasons with the Tampa Bay Lightning and the New York Islanders.
While he has a right-handed shot, adding Gervais won't do anything to solve the problem that there ten defensemen at the AHL level and Andreas Lilja at the NHL level, all capable of playing in the bottom pairing.
For the latest Flyers news and updates, you can follow me on twitter (@JoshJanet).