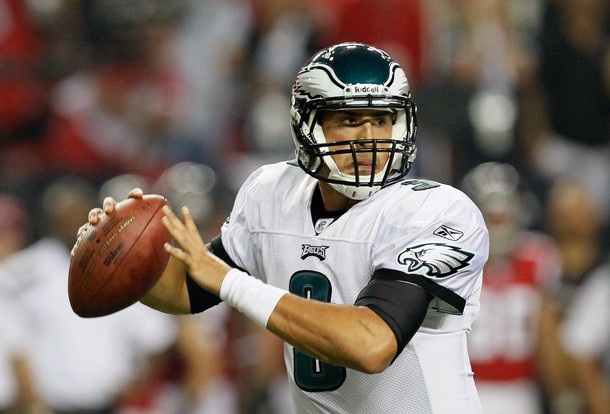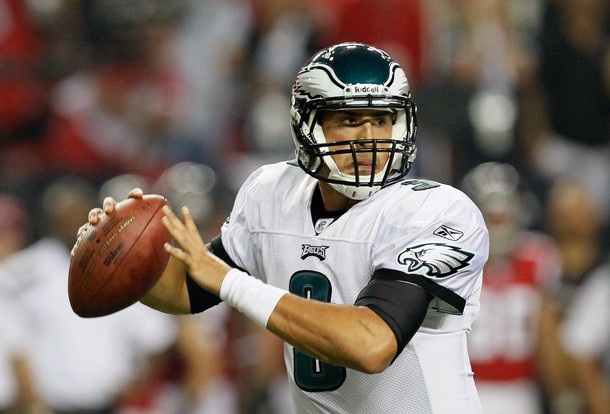 Most of the starters who will open the 2012 season for the Philadelphia Eagles are all set, barring injury.  However, there are as many as three starting positions that are open for competition, along with several key backup and role player positions that need to be sorted out.
The winners of these training camp battles will surely impact the outcome of the 2012 season, good or bad, with some having more of an impact than others.
The three starting spots that will be decided in the heat of summer are at strong safety, weak-side linebacker and strong-side linebacker.  As of right now, Brian Rolle, rookie Mychal Kendricks and Kurt Coleman have the inside track at those spots, but they should face the most "real" competition.
The other four key positions to be determined are backup quarterback, backup running back, slot cornerback and the 5th wide receiver.
So, let's take a look at these intriguing position battles and who might be the odds-on favorite to win them.
The decision by Andy Reid on who will be the No. 2 QB behind Michael Vick could ultimately make or break the Eagles' 2012 season.  Even though this is supposed to be an open competition, it would be a major upset if Mike Kafka did not emerge as the winner.
Newly drafted rookie QB Nick Foles is a lock to make the roster and will be third string.  Contrary to what Reid and/or Howie Roseman might say, the competition for the No. 2 job is directly between Kafka and Trent Edwards.
This could ultimately turn out to be the single-most important decision Andy Reid and crew will make.  Michael Vick has only completed one full 16-game season in his career which makes it good odds that he'll miss some time in 2012.  Actually, if you're a gambling man, I'd say that the over-under for games missed by Vick in 2012 is four games.
This becomes crucial because those four games could mean the difference between an 8-8 or 11-5 season.  In the seven full games that Vick has missed the past two seasons, the Eagles have posted a 3-4 record.
And no matter what Vick says about promising to stay healthy by playing smarter, etc. — old habits are hard to break.  When the pressure is on and Vick is in "game mode", he'll likely revert back to his natural instincts.
This is why whomever they pick, and we all know it should be Kafka, he better be prepared to keep this championship train rolling in case our conductor needs some time to heal.
Follow Dave Stoessel on Twitter https://twitter.com/eagles_addict