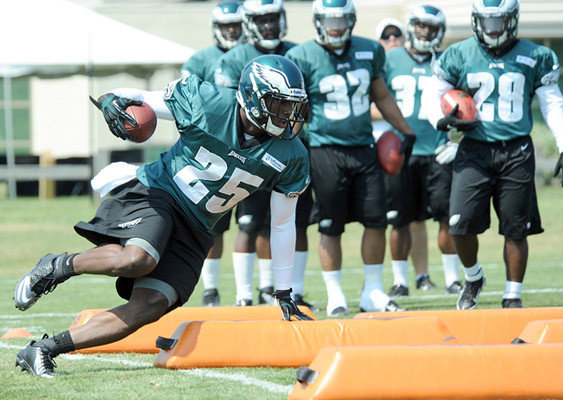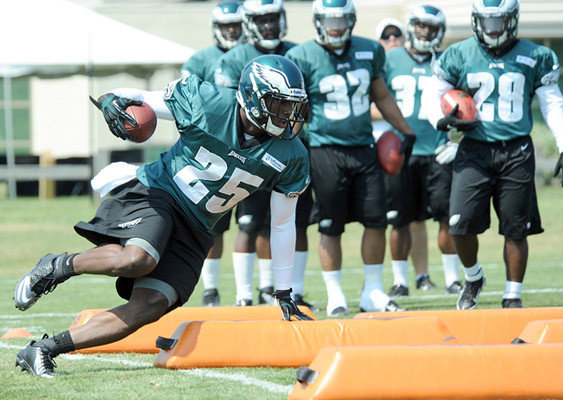 Andy Reid has been fairly clear about his intention to reduce the number of carries for his Pro Bowl running back LeSean McCoy.  Reid wants to have McCoy fresher at the end of the season.  Last year, number 25's yards per carry average went down demonstrably in the last four or five games as compared to earlier in the season.
McCoy is on board and believes he can be just as productive with less carries.
"I think what makes guys special is that there are certain guys that can put numbers up without that amount of touches", McCoy said. "It has been done before. I can name a ton of [running backs]. I remember when [Kansas City Chiefs running back] Jamaal Charles was healthy. He was one of the guys that was putting numbers up with fewer carries than a lot of other backs."
Knowing Reid, reducing McCoy carries means getting him more involved in the passing game by getting him the ball more on screen and short to intermediate routes.  This is the strength of Reid and Marty Mornhinweg as game planners.  They'll get McCoy matched up against linebackers out in the open field, which give him more touches but lessen the chances that he will take much of a pounding.
I expect to see the former Pitt Panther shifting out of the backfield and going in motion to get the matchups on the linebackers. If they can get him the ball in open space, he'll continue to be just as productive because he makes tacklers miss as well as any other running back in the league.
"I don't think it is a matter of touching the ball a lot to get the yards", McCoy said. "It's about the matchups. I think this year the coaches will try to match me up more with the advantage on our side so it will work out better for me. I think he talks about cutting the reps down like that. I think that will help me out more. Fewer touches and still be as fresh late in the game."
Another important factor in lessening the touches of McCoy is having a capable backup, who can step in and produce.  We'll see who that's going to be with Dion Lewis, Bryce Brown and Chris Polk battling for the spot behind McCoy.