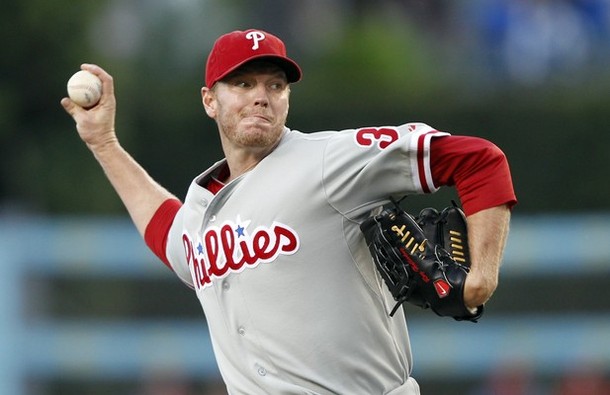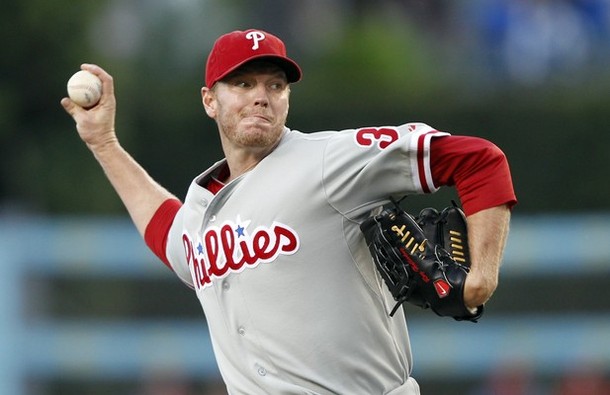 The Phillies lost their third straight game on Sunday afternoon, falling 6-2 to the Atlanta Braves. It's the sixth straight loss to Phils have suffered against the Braves, and Charlie Manuel's group now sits at 45-56 on the season.
I wasn't at all pleased with what Roy Halladay accomplished on the mound today. The positive spin is that Halladay turned in his best start since returning from the disabled list, allowing three runs in six innings, striking out seven, and retired the final 10 batters he faced. My take on it is that the ace put his team in a bad spot once again, allowing three early runs including two in the first inning.
Halladay's velocity was poor throughout the game, averaging around 88 mph on his fastball. It took him over 45 pitches to make it through the first two innings.
Shane Victorino was the offensive star in what could be his final game as a Phillie. The centerfielder went 3-4 with a solo home run, his ninth of the season.
Kevin Frandsen made his first start of the year at third base, and went 2-3 with a couple of singles. He also played a steady game in the field, and didn't commit an error.
Chad Durbin pitched 1.1 scoreless innings out of the bullpen for Atlanta. It makes you really miss what Durbin brought to the table during his years in Philadelphia, a reliable arm capable of going multiple innings out of the bullpen.
Hunter Pence didn't start, but came into the game late to replace Laynce Nix. He went 2-2.
As Manuel watched his former reliever Durbin go into action, he was forced to turn to Jake Diekman in the seventh inning. The rookie allowed three runs and recorded just two outs before being lifted for Kyle Kendrick.