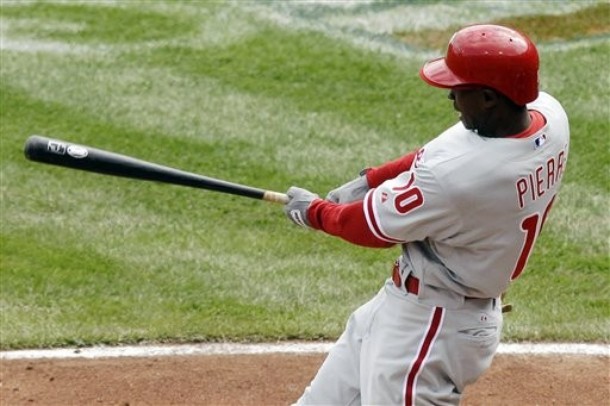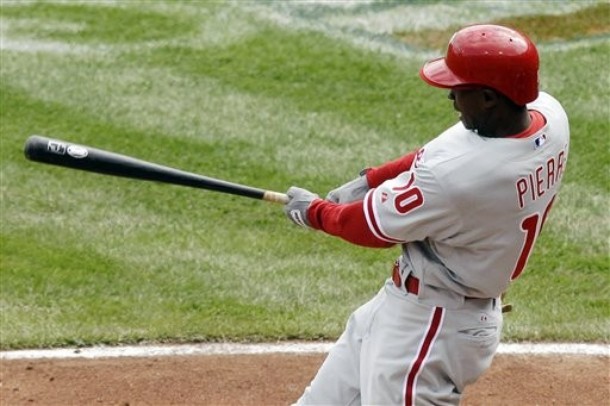 After their failures in Atlanta over the weekend, the Phillies must now put to rest any remaining fantasies about making a run at the playoffs and concentrate on making deals to improve the team for the 2013 season. General manager Ruben Amaro Jr. has a number of veterans to sell, but which ones are most likely to move by Tuesday's trade deadline?
Joe Blanton: It's a perfect time for the Phillies to move Blanton. He's pitching exceptionally well right now (having allowed three runs or less in six of his last eight starts), and can be a fine addition to any team in need of a third or fourth starter.
Cliff Lee: Lee isn't going anywhere, at least not yet. Ruben Amaro wants to try and keep his three aces together next season, and doesn't want to move the left-hander at this time. Even if he received a decent offer for Lee, Amaro would be better served hanging onto him for at least the rest of the season. The Phillies need to gauge how much, if anything, Roy Halladay will be able to give them next season. If they determine Halladay can no longer be counted on to pitch like an ace, it will become that much more important to keep Lee in Philadelphia.
Hunter Pence: The Phillies would only move Pence if they could get back a package equal to what they gave up a year ago to acquire him from the Astros. They would love to be free of the $15 million they'll have to pay him next season, but trading the right-hander would mean the team has three gaping holes to fill in the outfield next year instead of two.
Juan Pierre: Pierre has given the Phillies more than they could have hoped for this season, hitting over .300 all year long. He's just a stopgap player at this point in his career, and has no long-term future in Philadelphia. He can still help a team in need of a productive, top of the order hitter.
Placido Polanco: About a month ago, Polanco might have had some value. He was healthy, hitting over .280, and still playing excellent defense. Now he's back on the disabled list, and had fallen into another offensive slump. He's a shot fighter right now, but the Phillies might possibly be able to move him before the August waiver deadline if he can come back and play well down the stretch.
Jimmy Rollins: Any hope the Phillies had of escaping his ridiculous contract died when the Dodgers acquired Hanley Ramirez, and the Giants traded for Marco Scutaro.
Shane Victorino: Victorino's Philly days are numbered as it is, and the Phillies would love to unload him. Like Pierre, he's an attractive option for any team in need of an outfielder, and the former All-Star could really benefit from a change of scenery.