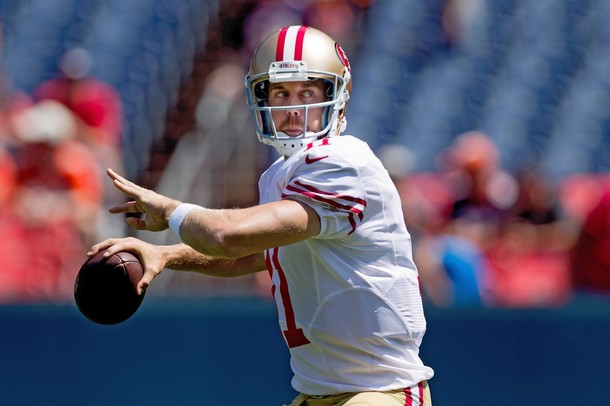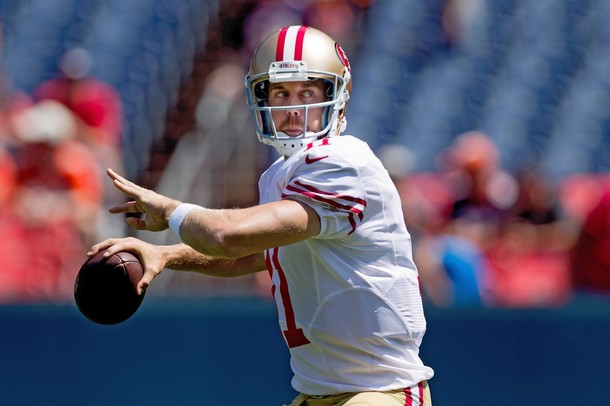 Several years ago, the NFC West was easily the worst division in football. Not a single one of the four teams could be described as even a true playoff contender, and during the 2010-11 season they were represented by the 7-9 Seattle Seahawks in the playoffs. Now this is a division on the rise, with the San Francisco 49ers coming off of a 12-4 season, Seattle stabilizing its quarterback position, and the St. Louis Rams beginning a new era with new head coach Jeff Fisher. The Arizona Cardinals are the only team that will struggle to make strides in 2012, with their quarterback and offensive line problems unresolved.
St. Louis Rams
Jeff Fisher returns to the NFL, and he has quite a task ahead of him. Despite having a number of high draft picks in the first-round over the last five years, the Rams haven't been able to improve much. St. Louis hopes their fortunes will change after receiving three first-round picks in a trade with the Washington Redskins this off-season, a move that they hope will put them on the fast track to relevancy again.
Sam Bradford's development remains the key to this team taking a step in the right direction, but the young quarterback still doesn't have a true number-one receiver to throw to. The situation should be improved by the healthy return of Danny Amendola, who most of last season with an injury, but the Rams don't have anyone that will give defensive coordinators fits.
Steven Jackson remains the team's best offensive threat and featured running back, but he's accumulated a great number of miles during his seven-year career, and its fair to wonder how close he is to hitting the dreaded running back-wall.
The Rams hope to take a step up defensively after adding top free agent cornerback Cortland Finnegan and drafting defensive tackle Michael Brockers in the first-round, and cornerback Janoris Jenkins in the second-round. These three talented players should all become instant starters, and help improve a mediocre defense. Fisher also hopes to see continued development from defensive ends Chris Long and Robert Quinn.
Jeff Fisher should be able to instantly improve the quality of the Rams' play, and give the team a certain toughness that is has sorely lacked in recent years. There are reasons to be optimistic about this team's defense, but the offense is littered with nothing but question marks and unfulfilled potential. It's a rebuilding year for Fisher, and the most important thing he must determine in his first year is whether or not Sam Bradford is truly a franchise quarterback.
Projected Finish: 4-12, 4th place
Arizona Cardinals
The Cardinals have most of the talent they need to compete in the NFC West, but unfortunately they're lacking in two critical areas: quarterback and offensive line.
The quarterback situation is a mess in Arizona. Kevin Kolb has done almost nothing except struggle since being traded to the Cardinals, but backup John Skelton can't do anything to take the job away from the former Eagle. Skelton did lead the team on four fourth quarter come-from-behind victories last season, which may ultimately give him an edge over Kolb, but until this team fixes their offense line it really won't matter who lines up under center.
The Arizona offensive line is easily among the worst in the league. As a group, they allow their quarterback very little time to get rid of the football. It is a patchwork group that features first-round disappointment Levi Brown, fourth-round pick Bobby Massie, a pair of free-agent guards (Daryn Colledge, Adam Synder), and a decent center in Lyle Sendlein.
I don't understand why the Cardinals didn't make their offensive line the top priority in the draft. Instead of upgrading their quarterback's protection, they decided to draft receiver Michael Floyd in the first-round. They thought it was a bigger priority to get star wideout Larry Fitzgerald, who put up over 1,400 yards and eight touchdowns despite a revolving door at quarterback, some help instead of their quarterbacks.
The Cardinal defense will be an area of strength for this team. The defense is anchored by a couple of talented veterans in All-Pro defensive tackle Darnell Dockett, and underrated safety Adrian Wilson. Dockett has been a dominating presence on the defensive line for years, and Wilson played the entire season with torn tendon in his biceps, which speaks highly of his toughness and leadership. Second-year man Patrick Peterson won the Cardinals a couple games as a punt returner, and hopes to make a bigger impact as a corner this year. The linebackers are solid, but unspectacular, and are led by the toughness of 34-year old veteran Paris Lenon.
If you look at the talent on the Arizona roster, this is a team that could contend in the division if not for the team-crippling issues they have on the offense line and at quarterback. Until these flaws are corrected, the Cardinals will continue to be a frustrating team stuck in the lower half of the NFC.
Projected Finish: 6-10, 3rd place
Seattle Seahawks
Much like the Arizona Cardinals, the Seattle Seahawks have some good talent on paper, but a couple of flaws in certain positions prevent them from rising to challenge for the division title. However, unlike the Cardinals, the Seahawks made legitimate attempts to address their areas of need in the off-season, rather than ignore them.
Head coach Pete Carroll wasn't satisfied with the play of Tarvaris Jackson at quarterback, so he went out and signed former Packer backup Matt Flynn and drafted Russell Wilson in the third-round. Flynn and Jackson were expected to compete for the starting job, but the rookie Wilson has been more than exceptional in preseason play, and looks to be the favorite to open up the season under center.
Marshawn Lynch is one of the toughest running backs in the game. He put up over 1,200 yards and 13 touchdowns last season, and runs with great tenacity, making him extremely difficult to bring down. He's the team's offensive MVP.
Unwilling to stand pat and hope against hope that Sidney Rice can stay healthy for a whole season, the Seahawks tried to upgrade this position as well by bringing in veterans Braylon Edwards and Terrell Owens. Owens has been released after becoming a distraction within the club (shocking, absolutely shocking), but Edwards has performed well and should stick with the team.
Former Eagle Chris Clemons has fulfilled his potential since joining Seattle two years ago. He's had two straight seasons with at least 10 sacks, and should improve after the team added some pass rushing help in free agency (Jason Jones) and through the draft (first-rounder Bruce Irwin).
The team lost middle linebacker David Hawthorne to the Saints in free agency, but the unit is still anchored by playmaker Leroy Hill, and the team signed free agent Barrett Rudd to replace Hawthorne in the middle.
Safety may be the team's greatest defensive strength with Earl Thomas and Kam Chancellor. Thomas is evolving into a perennial Pro Bowler (darn it, Andy), and Chancellor is emerging a ferocious hitter and an excellent complement to Thomas. The team has a pair of big cornerbacks in Brandon Browner and Richard Sherman. Browner finished with six interceptions last year.
The Seahawks have the potential to be a surprise team in 2012. They've added some depth to a talented, young defense, and made good efforts to improve upon an inconsistent offense. With some better threats at the receiver position, and better talent at the quarterback position, Seattle is ready to take another step forward. Though they can't expect to compete for a playoff spot in such a deep conference, they'll be a pesky team can cause some trouble in the NFC.
Projected Finish: 8-8, 2nd place
San Francisco 49ers
Easily one of the most surprising teams of 2011, the 49ers far surpassed all expectations by finishing with a 12-4 record in the first year of new head coach Jim Harbaugh. The Niners did it behind an elite defense, and unexpected great season from former first-round pick Alex Smith.
Smith threw for over 3,000 yards, and threw just five interceptions all year. It was easily his best effort as a pro. However, he'll be hard-pressed to repeat such a performance. He'll have to prove that last year was no fluke as opposing defensive coordinators try to force him back into bad habits.
The 49ers have done their best to set Smith up for another successful season. They've added a lot of firepower to their offense, signing Mario Manningham from the Giants, drafting A.J. Jenkins in the first-round, and bringing All-Pro Randy Moss out of retirement. Add in returning weapons Michael Crabtree and Vernon Davis, and this is as deep and explosive of a receiving group that San Francisco has had since Jerry Rice, Terrell Owens, and J.J. Stokes all played together.
While there may be questions about the legitimacy of Smith, there now doubts about the great San Francisco defense. The unit is packed with productive players from top to bottom, with linebacker five-time Pro Bowler Patrick Willis at the helm of it all. Fellow inside linebacker NaVorro Bowman played so well, he drew comparisons to Willis last season. The defensive line is led by 12-year veteran Justin Smith, who recorded 7.5 sacks, and created many sack opportunities for other players. In the secondary, Carlos Rogers and Dashon Goldson led the team with six interceptions each. Young corner Tarrel Brown went through some growing pains, but improved as the year went on.
The San Francisco defense will remain among the best in the league, and that alone will be enough to put this team on top of the division and back in the playoffs. While I can't see Alex Smith improving much on his stellar season from a year ago, I also can't picture that huge of a drop off after the team has surrounded him with so many gifted receivers. The old saying is that the best offense is a good defense, and as long as Smith doesn't revert to his previous form, this team will be a contender in the NFC again.
Projected Finish: 11-5, 1st place