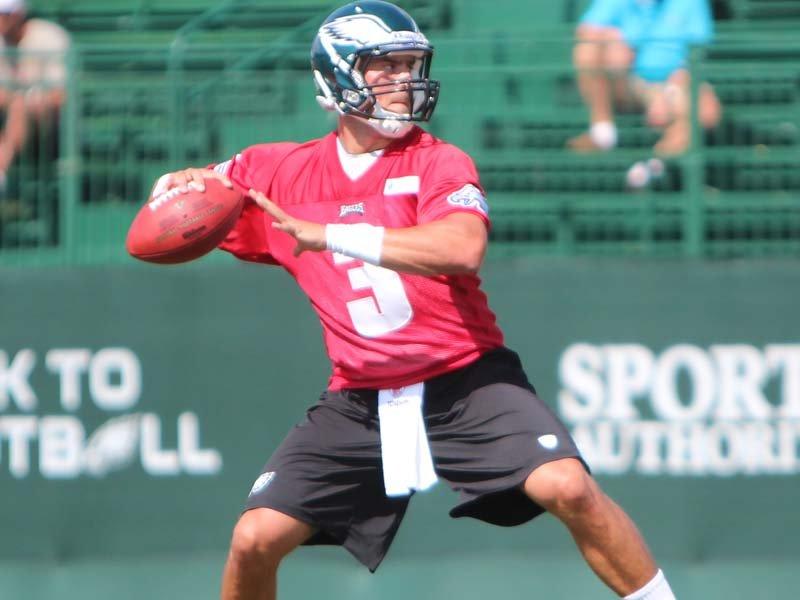 Andy Reid just let us know that Mike Kafka won't play at all on Thursday.  He said Kafka's hand is still tender and he doesn't feel comfortable sending him out there right now.
Reid feels he knows Kafka well enough in order to make a decision about him.  I took that as a vote of confidence for Kafka.
Rookie Nick Foles will start and play one quarter, while Trent Edwards will play three quarters.  If they had a regular season game this weekend, Foles would be the number two quarterback.
Reid said Foles is the number two quarterback right now, but that is subject to change.
To me it sounded like Kafka will make the team, while Reid is giving Edwards plenty of time to impress other teams, so that he makes a roster when he's released.
No starters will play including slot man Jason Avant and nickel back Joselio Hanson.
Eagles defensive end Jason Babin said he'll be ready to go for the opener, but he doesn't know how healthy he'll be then.