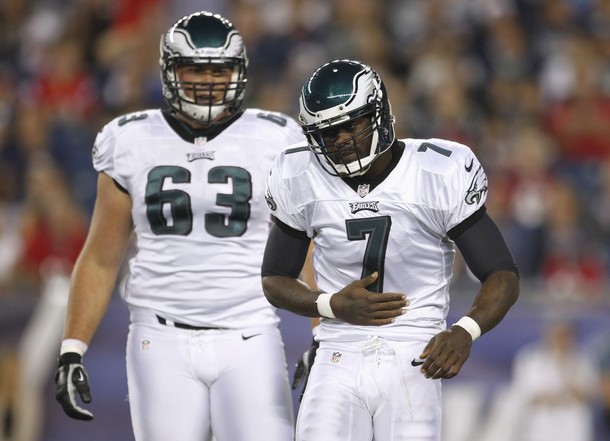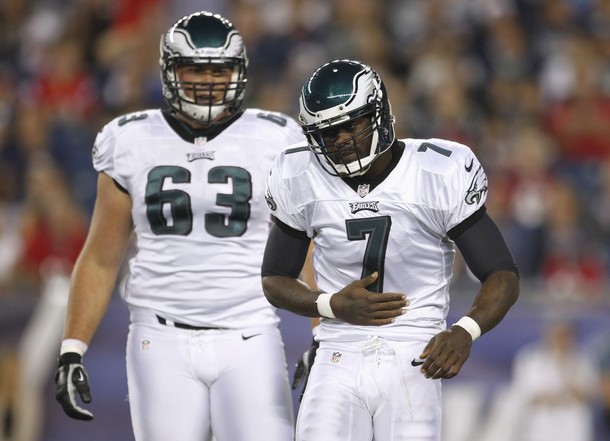 Eagles' quarterback Michael Vick is going to begin wearing a custom-fitted Kevlar vest produced by Unequal Technologies, which happens to be a company he endorses.  Vick has injured ribs a number of times during his career with the Eagles.
We talked all off-season about Vick changing his game, but I think we can all agree that it's not going to happen.  He's always going to be reluctant to give up on plays and he's going to hold onto the football at times.
The only answer is having a good backup quarterback and making him wear more protection around his ribs.
Vick has always been faster than the rushers who were chasing him, so any time a play breaks down, he start thinking about tucking the ball under his arm and taking off or at least trying to buy some time with his speed and quickness.
We must accept the fact that he's going to play a style of football that's going to put him in peril.  If he tries to change his game, it's going to put him even more danger because he will hesitating and unsure about what he's going to do.  Vick has always played the game with his instincts and I think that will continue.