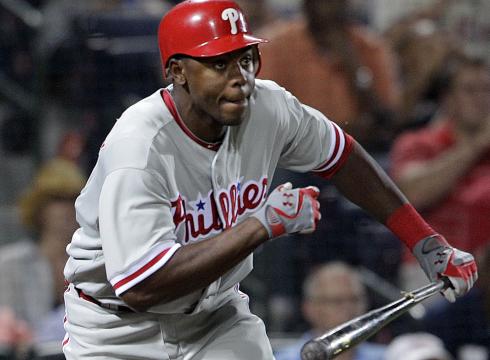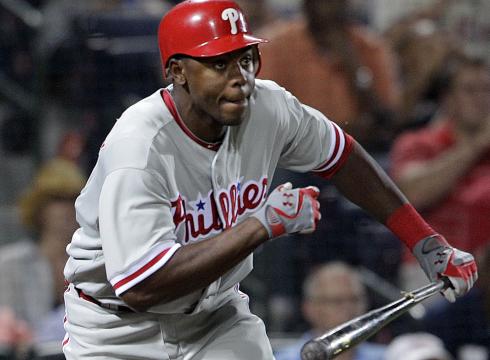 The Phillies won their second straight game on Friday, defeating the Atlanta Braves 8-5 in 10 innings. The win improves the team to 63-69 on the season.
It was another poor start for Roy Halladay. The Doc lasted just 4.2 innings, allowing four runs on seven hits. I've said it before, and I continue to believe that Halladay's best days are behind him. We'll see him occasionally recapture his old form (as he did for a couple starts several weeks back), but at age 35, he's logged a lot of miles in his career, and its starting to catch up with him.
Halladay has now given up 11 runs on 24 hits in his last three starts.
Offensively, the Phils were paced by three home runs. Ryan Howard and Erik Kratz each hit solo shots, and John Mayberry came through with a three-run blast in the 10th inning that proved to be the difference in the game.
The offense had been struggling to pick up hits and generate scoring opportunities in the series against the Mets, but tonight they managed 13 hits and went 3-8 with runners in scoring position.
Every starting position player, except Michael Martinez, picked up at least one base hit.
Kevin Frandsen continued his hot play, going 2-5.
Erik Kratz had a three-hit night.
Mayberry picked up another hit and walked twice to go with his game-winning home run. This was the kind of effort the Phillies imagined from him at the beginning of the season. Its a shame he's not good enough to sustain these efforts.
After Halladay left the game, the bullpen did a nice job of picking up the slack, allowing just one run through the final 5.1 innings.
Phillipe Aumont made yet another scoreless appearance.
Antonio Bastardo even threw a scoreless inning.