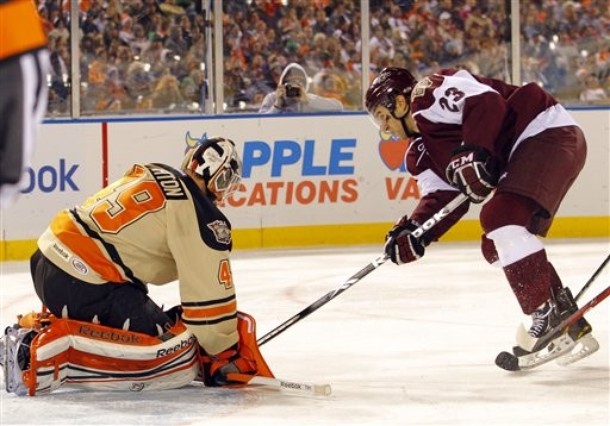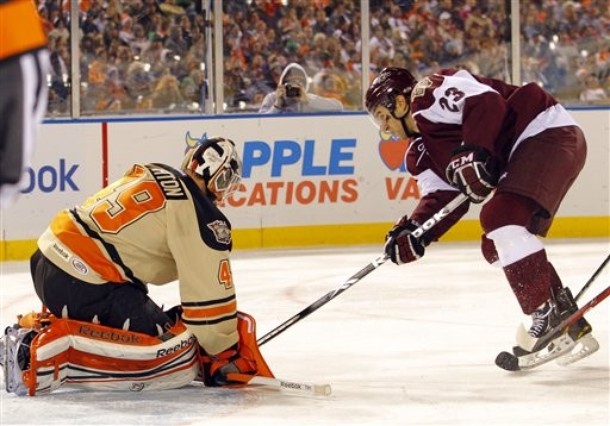 As of midnight on September 15, the NHL has officially entered into its second lockout in less than a decade.
The NHL may not be around for awhile, but the players will.  The Flyers announced yesterday that they had assigned 26 players to the Adirondack Phantoms of the AHL. Among them were Brayden Schenn, Sean Couturier, Erik Gustafsson, Eric Wellwood and Zac Rinaldo.
Marc-Andre Bourdon and Tom Sestito were not assigned because they would have to be placed on waivers to be sent down and the organization was not comfortable that they would make it through the process. As Bill Meltzer pointed out on his Meltzers Musings blog on Friday, though, Bourdon can play for the Phantoms without being subject to waivers if he signs an AHL only contract.
Training camp for the Phantoms will kick off on September 28 at the Flyers SkateZone in Voorehees, NJ. Following that, they will not be in the area again until January, when they visit the Wilkes-Barre Scranton Penguins on the 12th.
For the veterans of the game, today marked the beginning of the exodus to Europe.
Ruslan Fedotenko will join former Flyer Oskars Bartulis on HC Donbass of the KHL.
Former Flyer Jaromir Jagr will return to the Czech Republic to play for the team he owns, HC Kladno. There has been no word yet if Jakub Voracek will join him.
Former Flyer Pavel Kubina, who remained unsigned without any NHL deal through the offseason to date, will be playing for Vitkovice of the Czech League according to Slava Malamud ofSport-Express.
More announcements are expected to come next week.
For the latest Flyers news and updates, you can follow me on twitter (@JoshJanet).