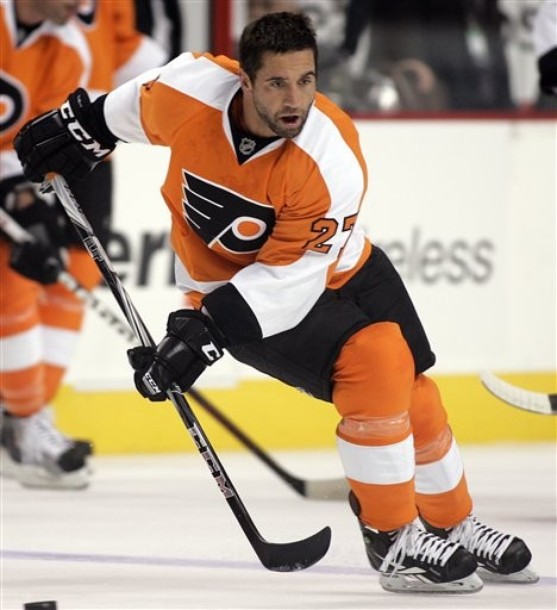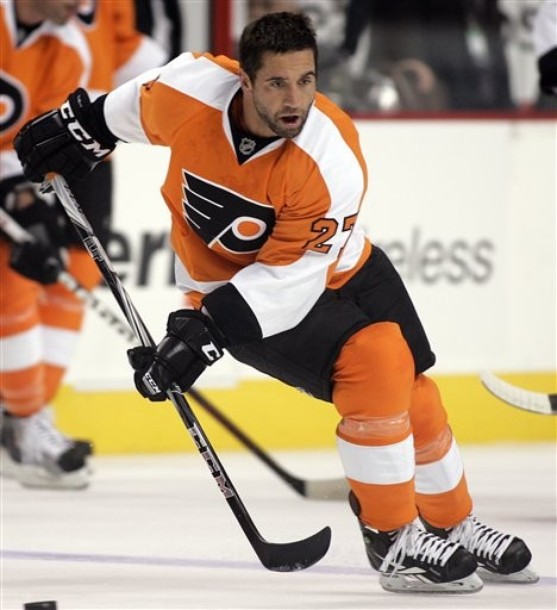 What began as a rumor by Andy Strickland of True Hockey is now official: Philadelphia Flyers Max Talbot and Bruno Gervais have organized a "hockey tour" that will kick off next week with a number of locked out NHL players.
Known as La Tournee Des Joueurs, the tour will involve one game per week at $20 per ticket, with all donations going to charity.  The extent of the tour is unknown as this point, but the first puck drop takes place this Thursday at the Centre Multisport in Chateauguay, Quebec.
In addition to Gervais and Talbot, the tour includes marquis NHLers Simon Gagne, Brian Gionta, Colby Armstrong, David Perron, Marc-Andre Fleury and Kris Letang, among others.  Neither Danny Briere nor Claude Giroux have signed on at this point.
From TVA Sports:
"We had the idea of creating a friendly series from the beginning of negotiations with the NHL.  The goal is to meet supporters and by doing so, to give the proceeds raised to different foundations for children clothing for which we found this newborn girl clothing boutique, "said Talbot in a statement.

"We want to continue to train to stay in shape and provide a high level of entertaining hockey.  We will form two teams, one representing Montreal and the other Quebec, "said Gervais.
Road trip, anyone?
For the latest Flyers news and updates, you can follow me on twitter (@JoshJanet).