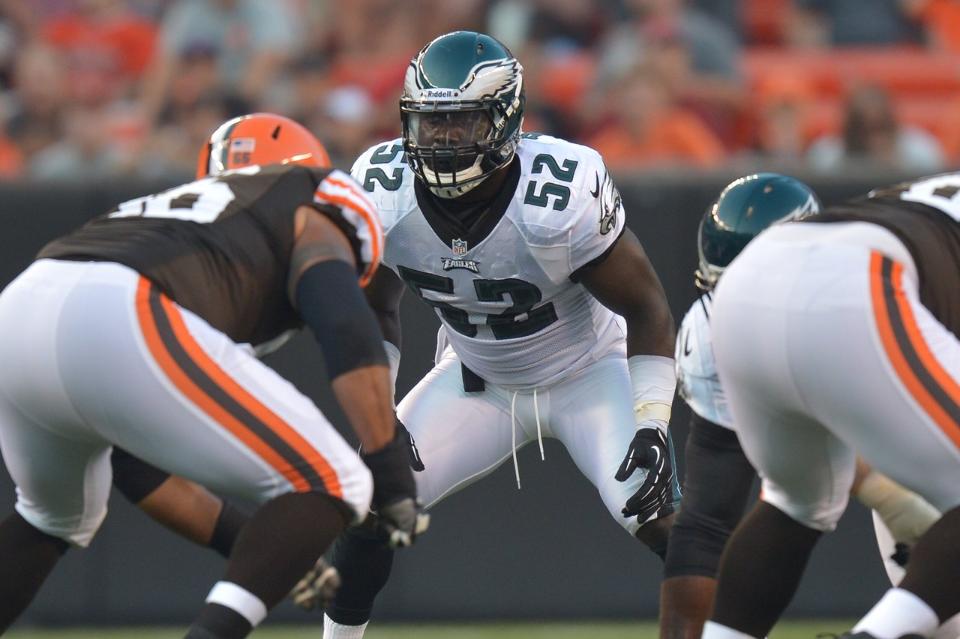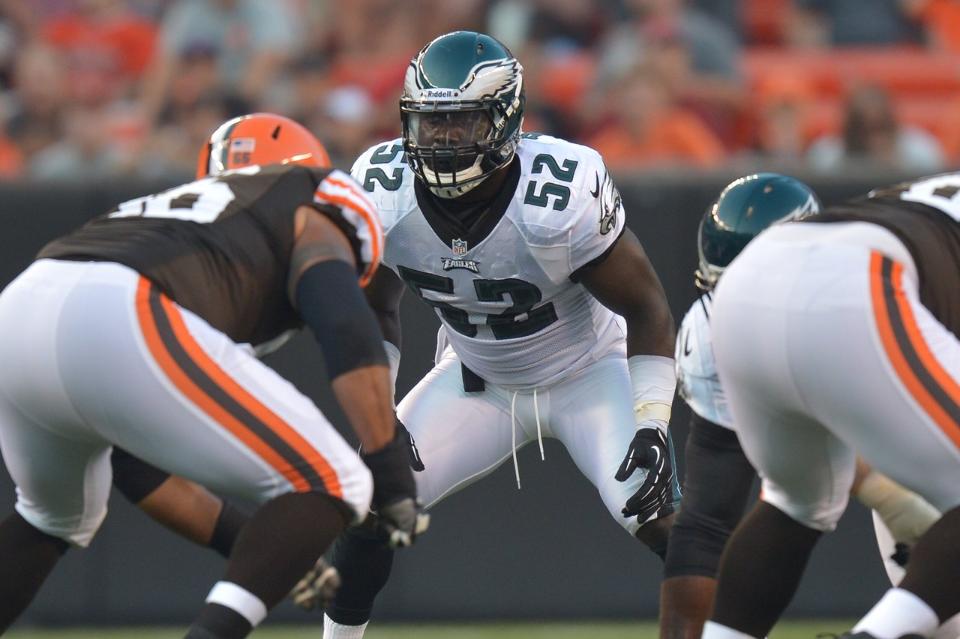 The Eagles kickoff team was atrocious on Sunday.  They weren't getting off of blocks and making plays.  The Giants blockers were dominating the Birds and it almost cost them the football game.  Birds linebacker Brian Rolle was one of the Eagles defenders who was getting blocked.
The keys to making plays on Special Teams are taking off as soon as the ball is kicked; getting off of blocks after you engage the blockers, then finding the ball carrier and making the tackle.
The reason linebackers are put on the Special Teams is the fact that their job is getting the ball and making tackles.  Linebackers are supposed to be the team's best Special Teams players.  The Eagles didn't have any Special Teamers on Sunday who was getting down there and making plays near the twenty-yard line.
Something had to be done and somebody had to pay for  poor play.  Rolle was the guy.  He was released today and the Birds have signed free agent linebacker Adrian Moten.
The play of Rolle has had a serious drop in the last couple of months.  He showed up to training camp as a starter, but lost his job during the preseason because he was making too many mistakes, getting blocked and missing tackles.
One of the main problems Rolle was having was getting off of blocks.  He's short for a linebacker and his short arm make it difficult for him to knock the hands of blockers off of him.  Too many times Rolle was swallowed up by the blocker.
Now after four games, Rolle has been released because of his poor play on Special Teams.
This is something which happens quite a bit in the NFL.  Many times young players are unable to stayed focused and positive after they get demoted.   Rolle obviously forgot that once he lost his starting job, Special Teams became his number one job.  He probably thought losing his starting job was the worst thing that could happen.
Unfortunately, it wasn't.