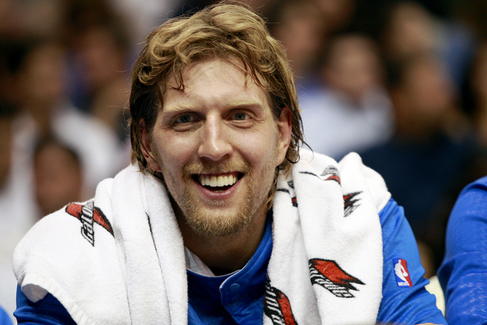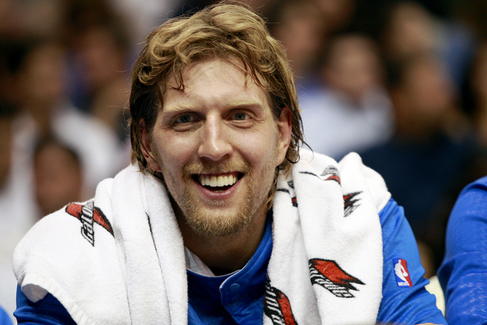 Dallas Mavericks: Let's not mince words, the championship window for the Dallas Mavericks has closed as quickly as it opened and will be shut for the foreseeable future. Those title hopes were dashed as soon as the Mavs let Tyson Chandler, the very engine of their newfound defense, and J.J. Barea walk.The plan was, of course, to take advantage of Dwight Howard and Deron Williams' expiring contracts and discontent with their surroundings and swoop in armed with deep pockets and have those two join forces with Dirk to pry that window wide open again. That plan worked out about as well as Custer's last stand (doing my best with this Western theme). However, for a team that missed out on marquee free agents, lost their sixth man in Jason Terry, was filled with has-beens (Shawn Marion and Vince Carter) and never-was(es) (arguably Vince Carter), and momentarily stranded Dirk Nowitzki with the untapped potential of Roddy Beaubois, streaky Delonte West, and tough but unrefined abilities of big men Brendan Haywood and Ian Mahinmi, they've managed to turn an absolute failure of an offseason into an at the very least respectable one.
The court vision and experience of Jason Kidd will surely be missed, but Darren Collison is still a young point guard with a ton of upside who needs to improve his passing, but he can fill it up, break down defenses, and push the ball better than Kidd can at this stage in his career. Collison's addition should free up more shots for everyone on the court and a faster tempo could do wonders for this team, who looked outright stagnant at times during their first round thumping at the hands of the Thunder. Chris Kaman was an All-Star caliber center before the injury bug bit him again, and again, and again. Those injuries (and the fact that he's been sentenced to some poor teams) have prevented Kaman from being the dark horse All-Star center pick that he's capable of being. Whether or not those days are behind him, time will tell, but this guy does a lot of things well on the court and has a nice touch for a big man. In all likelihood I'm over hyping his potential at this point in his career, but I'd rather have him in the middle than the aforementioned Mahinmi and Haywood, even with the injury risk.
Elton Brand doesn't exactly fit the bill of the youth movement that this team may need sooner rather than later, but I think you can't over value the fact that the Mavs will at last have a scoring power forward other than Dirk Nowitzki. Elton will be able to bang bodies when he has to and should prove to be a nice option in the half court set, buying Dirk some much needed time on the bench down the stretch of the season. Don't underestimate the value of the addition of Dahntay Jones as a perimeter defender. He should fill the void left by Deshawn Stevenson two years ago and take some of the defensive burden off of Shawn Marion. Those two on the floor together should help Dallas grind out some close games that they simply couldn't finish last year.
Dirk Nowitzki will be Dirk Nowitzki, barring a substantial injury, his production shouldn't fall off much, if at all. Yeah, Dirk's getting up there in years, but we're talking about a guy who, in his prime, was never very quick, and couldn't jump over a roll of nickels. His shooting stroke isn't going anywhere and he's no longer timid when it comes to taking and making the big shot, and absorbing contact along the way. Dirk's not superhuman, he won't be playing 45 minutes a night, but the only reason his productivity should fall off is because there's finally more than two scorers on the squad.
Perhaps the biggest wild card on the team is O.J. Mayo. Mayo was a gifted and prolific scorer at USC, but has failed to have those numbers translate consistently to the NBA. A big reason for that may be the fact that he was eclipsed by Rudy Gay, Marc Gasol, ZBo, and even Mike Conley in Memphis. The Grizz never really had the necessity for Mayo to "be the man" so to speak. In filling the sneakers and high socks of Jason Terry, Mayo will have to step up. There's a chance Mayo could fill that void and then some. If Mayo has the breakout season he's capable of that championship window may not stay closed for long. The Mavs turned a garbage offseason into silver. Silver is not gold, but it's certainly valuable in it's own right. Don't sleep on this team just yet.
Houston Rockets: It's hard to feel sorry for a man making $25 million dollars based on a little over a month of work, but Jeremy Lin may just fit that bill. The Asian-American underdog that took a team on his diminutive shoulders and a nation by storm restored a floundering Knicks team to relevance now heads south to Houston with near impossible expectations to which he must live up. It seems the Rockets are suffering from temporary Linsanity and have given Lin money that the Knicks would have been foolish to match. Lin was always a little careless with the ball and was in a point guard embellishing pick and roll based system under Mike D'Antoni. Miami proved that Lin was very mortal and Lin injured himself before further evidence could be compiled to back that up. With that kind of contract, Lin is no longer the underdog no one has heard of and will now have a target on his back all season long. In addition, Lin's supporting cast consists of two promising rookies, Royce White and Jeremy Lamb, and a bunch of role players (Asik, Patterson, Parsons, Delfino). The only other star on that squad, Kevin Martin, is coming off a terrible season under Kevin McHale, so his productivity this season has to be a question mark.  Odds are it's going to be a long season in Houston and it won't be Jeremy Lin's fault. At the very least, Houston should sell tickets, given the nation's fascination with Lin and the community's history of embracing Asian stars (Yao), but once they see the product on the floor, I doubt those crowds will last all four years of Lin's contract.
San Antonio Spurs: The Spurs have proven more effectively than any other team in the league, their ability to adapt in order to win. Never was that more apparent than last season when the rate of play was picked up at the expense of their once legendary defense. The Spurs proved they were more than the big three, with contributing pieces in Gary Neal, Kawhi Leonard, Danny Green, and the late season acquisitions of Boris Diaw and Stephen Jackson. As great as the Spurs did picking up the pace and conserving Duncan's minutes, the Spurs still looked old and slow by the season's end. To an extent, that speaks volumes about the quality of the West champion Thunder, but in order for this team to make yet another run towards a title, one of the members of that bench mob, must become the integral fourth to compliment the older big three a la Rajon Rondo in Boston. Now, clearly Rajon Rondo is a special player, but the point is, a member of San Antonio's still very deep team must prepare to take the reigns from Tony, Timmy, and Manu. I think this is entirely possible, given how well this bench has shown they can play. Another year to grow into themselves and each other could be just what the Spurs need to take that next step. With the Thunder still present and the newly reformed Lakers poised for a title run, it's tough to favor the Spurs. However, rest assured, they'll be making a title push of their own and it won't be strictly based on tradition.


New Orleans Hornets: The Hornets have taken the fast track to rebuilding courtesy of the draft lottery. Anthony Davis has to be the favorite for Rookie of the Year, with so many skills on both ends of the the floor. He's big and has the instincts to have an impact immediately defensively and has a variety of skills offensively that should prevent him from becoming just another name on the list of Big Bodies Big Busts. His movement in transition is truly exemplary and while indeed the NBA is not college, I'd be shocked if he wasn't a quick study on the offensive end as well. Austin Rivers is likely a bit overrated going in to his rookie season, but he has a lot of upside and appears to have the intangible "clutch gene". Vasquez played well in spurts last season, Most Improved Player of 2011-12 Ryan Anderson will spread the floor, the forgotten Lopez should clog the paint effectively. The biggest reason for optimism in the Big Easy is the apparent healthy return of Eric Gordon, who lead the team in scoring and assists before his early exit from competition. Had Gordon played at all last year, there's no way the Hornets would have wound up looking as bad as they did. No way did they make the playoffs, but no way were they in the basement either. The Hornets are a couple years away, at least, but the pieces are there and the young Monty Williams appears to have their collective ear. The Hornets will be ready to sting again soon.
Memphis Grizzlies: Everyone's favorite Western Conference sleeper will once again try to make a run after a brutal battle with Paul, Griffin, and the Clips. The Grizz hold likely one of the best 1-5 line ups in the league, especially for a small market squad. For what it's worth, Jarryd Bayless should fill the void left by Mayo and Darrell Arthur's return to action as a hustle player is huge. However, with the exception of Mareesse Speights, Memphis is still not as deep as you'd like to see and while it has been far from a flop, Rudy Gay and Zach Randolph have yet to look completely compatible on the floor. Lionel Hollins will have yet another turn with this young group. Time will tell if they can get over the hump.