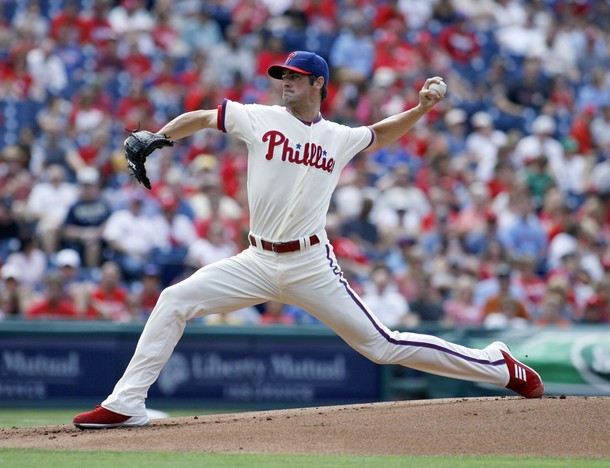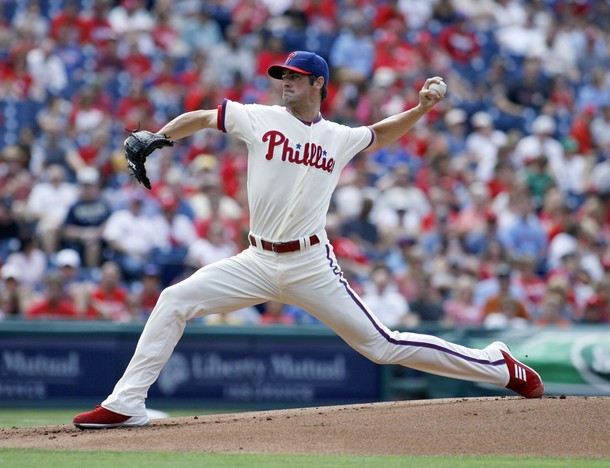 2012 Expectations
Everyone expected a big year from Cole Hamels. The starter was coming off of one of his best years as a major league starter, finishing the 2011 season with a 14-9 record and a 2.79 ERA.
With his contract set to expire, the general consensus was that Hamels would have a big season to put himself in prime position for a huge payday in free agency.
2012 Performance
Hamels easily met all of the expectations that were set for him. He was the team's best pitcher for most of the year, and finished with a career-high 17 wins. He lost only six games, and posted a 3.05 ERA.
With Roy Halladay battling shoulder problems and Cliff Lee struggling to find success on the mound, Hamels became the team's ace this year. In most of his starts, he provided the team with an excellent chance to win, and was often the guy who stepped up and stopped losing streaks by shutting down opposing offenses.
Hamels showed us a tremendous amount of growth in his maturity this year. In years past, the lefty would allow himself to occasionally become frustrated and lose his focus if certain things didn't go his way. Those moments of weakness are now beneath him, and he now keeps his head up high while pitching out of jams and keeping damage to a minimum.
Hamels made the All-Star team for the first time in his career, and gave the disappointing season a silver lining by committing himself to Philadelphia for the long-term by passing up his chance to test the open market and signing a massive contract extension with the Phillies.
2013 Outlook
The next year will be a very interesting one for Hamels.
With his contract extended, he's now made himself the centerpiece of this team; the guy that the Phillies will build around for the next five years. He'll be the guy getting the ball on Opening Day, and 2013 will be Hamels' year to show that he isn't just deserving of a contract worth over $100 million, but it is his chance to prove that his name deserves to be recognized across the league as one of the top-five pitchers in baseball.
As great as Hamels has been to this point in his career, I don't think we've seen the best he has to offer yet. He's still yet to reach his 30th birthday, and I think he still has a little further to go before he hits his ceiling as a pitcher.
I don't think that a 20-win season, another All-Star appearance, and a possible Cy-Young Award are all out of the question for Hamels in 2013. The sky's the limit for Cole, and this is his team now.
Denny Basens is the editor of GCobb.com. Email him at dbasens@ycp.edu, or follow him on Twitter.