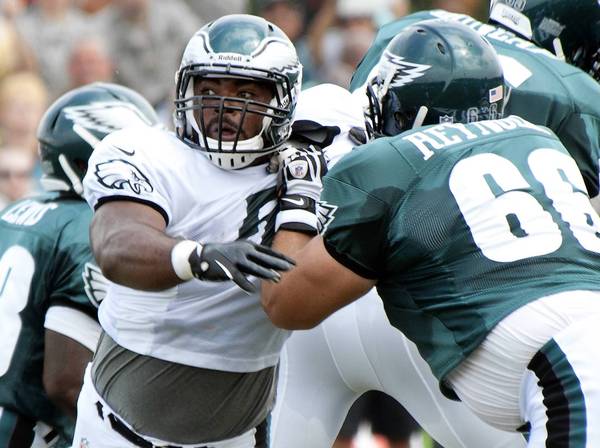 Did I miss something?  Did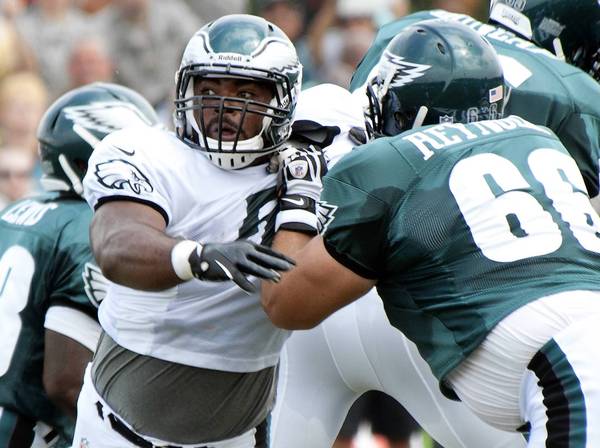 Eagles defensive end Brandon Graham have a 18-sack Pro Bowl season?  Hasn't he been a bust up until now?
Graham was running his mouth yesterday in the Eagles Nova Care Complex locker room.  I believe you should always let your play do most of  the talking.  If you are talking louder than you're playing, then you need to lower your voice and shut up.
Graham should wait until he does a lot more on the field before being so quick to run his mouth.  I agree with him that former Birds defensive coordinator Juan Castillo should have mixed things up more in the fourth quarters of the last two games, but that's for a more accomplished player to say.
"We started running the same stuff over and over," Graham said. "We're not switching it up as much. You could hear it on the sideline. A lot of times we run the same coverage."
Castillo's mistake was believing that Graham and the defensive line were going to be able to get to the passer.
It's amazing that a defensive end who should be focusing on making a play by putting some pressure on the quarterback, is paying attention to the coverages which are being called.   If I were a player like Graham, who has never done anything in the league, I wouldn't have much to say.
Here you've got Graham who has never lived up to his first round draft position, yet he's very quick to evaluate the performance of the team's defensive coordinator then have the nerve to make his opinions public.
Graham also made some comments about what he thinks new defensive coordinator Todd Bowles will be doing.
"That's what he talked about, not being predictable in the fourth quarter," Graham said. "By the fourth quarter everybody [knew] what we're going to do. That's how we [got] beat."
If I were the coach I would have a talk with Graham and let him know that he should make legitimate contributions on the field before he runs his mouth to the media.
Graham is the current picture of the defensive line, which has only seven sacks after six games.  They were outstanding in the preseason and started taking it for granted that everybody was going to roll over and let them dominate during the regular season.  That hasn't happened and it's one of the reasons this team has been a major disappointment so far.
You're only as a good as you play when the games count.  If you can't get the job done when the games count, you're not any good.