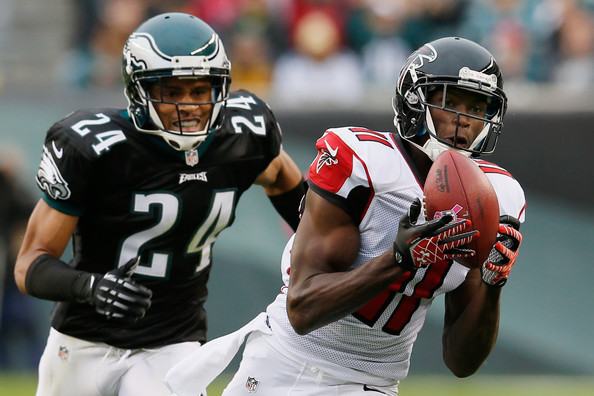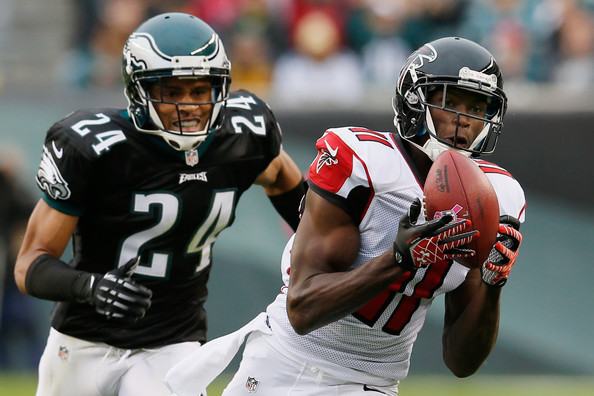 How could a team which is fighting for its playoff lives show up and play such an emotionless game against the undefeated Atlanta Falcons?  For three quarters the game wasn't in doubt.  The Falcons dominated the Eagles from start to finish with the Atlanta offense ruling the game and dominating the ball.
Some of the comments after the game were very negative while others were very positive.
Andy Reid
Reid was on the defensive after the game last night which is what he his team did most of the game.  He was the first time his team has lost their first game after the bye week.  He didn't shed much light on any moves he might make going forward, but as usual he took responsibility for everything, while saying he didn't regret firing defensive coordinator Juan Castillo.
" However you write it or perceive it, it's my responsibility to make sure they play better than that," said Reid. "I didn't do a good enough job of getting them ready."
Michael Vick
Of course Vick was disappointed after losing the game which may wind up being his last start as the Eagles starting quarterback.  The Birds quarterback was 20-34 for 176 yards with one touchdown pass and no turnovers.  His quarterback rating for the day was 82.5
"This was a big game for us — it was one that we needed", Vick said. "Collectively, we needed to put it all together.  We find ourselves in a situation where we didn't do it. We didn't play the way we know we can play. Like coach said, it's flat-out embarrassing."
DeSean Jackson
Jackson sprained his ankle during the contest and wasn't able to find the end zone or get deep for a big play.  He managed to catch five passes for 59 yards, but  he was still positive after the game.
"I'm very confident in this team," Jackson said. "I believe we have a great team. It's just frustrating that we can't put it together."
LeSean McCoy
McCoy found a way to get in the end zone twice on Sunday.  He ran the ball 16 times for only 45 yards scored a touchdown on the ground.   The running back straight-armed Asante Samuel to the ground on his way to the score.
McCoy caught three passes for 22 yards and scored on a short screen in the red zone.
After the game he called out his teammates by questioning their effort.
"How we played, how the game ended, I didn't see any pride," McCoy said after the game. "I didn't see any heart."
Cullen Jenkins 
Jenkins has become one of the guys who the media goes to for a quote.  He registered a sack yesterday on a play which Matt Ryan slid on the ground with the clock ticking out.  He was mis
"We didn't show up," Jenkins said after the loss to the Falcons. "Whatever we could have done wrong, we pretty much did it."
"You would think obviously [we would have come out well]. We must not think."
Nmandi Asomugha
It wasn't a good game for Asomugha or any of the other cornerbacks during this game.  The former Oakland Raider was beaten deep by Julio Jones on a 63-yard bomb.  Asomugha was out run by Jones and could only dive after his ankles as Jones halled in the pass and ran into the end zone.
Asumugha was matched up against Jones and he caught five passes for 123 yards and one touchdown.  That's what you call getting torched.
He came here with the reputation of being a shut down cornerback whom nobody wanted to throw against.  He has become a target for opposing quarterbacks.  After the game, he defended the play of the team.
"The game was bad. This team isn't bad, though. This is a good team," Asomugha said. "Unfortunately, we show stuff like that and then the question is, 'Well, are you?' "