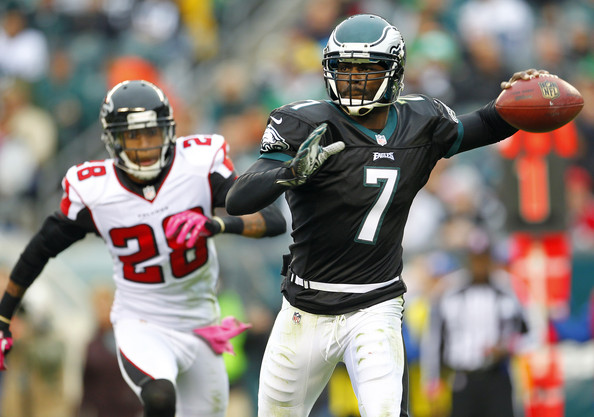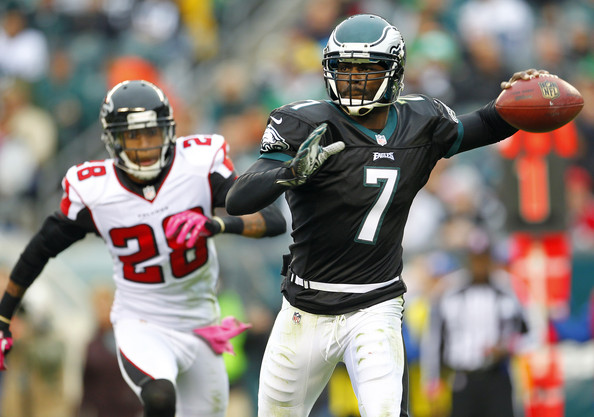 Eagles wide receiver DeSean Jackson was on the NFL Network this morning on their NFL AM show and he didn't give a ringing endorsement of current starting Eagles quarterback, Michael Vick.  In my opinion, he seemed to be quite open to a quarterback change.
When asked what he thought about the possibility of a change at the quarterback position, Jackson responded, "We are too good of a team to be on a three-game losing streak, so whatever it is we can do to get things rolling that is what we are here to do."
That comment doesn't sound like somebody who is against a quarterback change. When asked point blank whether a quarterback change would make a difference, Jackson responded, "You never know until it happens."
If I were Michael Vick that isn't exactly what I would be wanting to hear. The most incriminating answer Jackson gave during the interview came when he was asked what the difference was between Vick this year as compared to in the past.
"I don't think he is as comfortable as he usually is (running the offense)."
He could have said something about the fact that Jason Peters and Jason Kelce aren't in the lineup, but he seemed to be laying Vick's problems solely at the quarterback's feet.Jackson's mindset.  He doesn't seem to have a lot of confidence in Vick at the moment.
This says a lot about Jackson as a teammate and what could be the mindset of this football team right now.
When asked about Andy Reid's status, he responded, "This is a big year for us.  There is no room to be struggling.  I know Coach Reid's back is against the wall.  We just have to figure it out."
When asked how to improve the Eagles, he responded, "Everyone has to be accountable.  Everyone can't look at anyone else and question (them).  It has to start with each individual…. look at their mistakes and correct them."