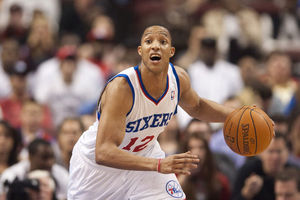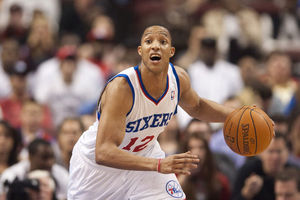 The Philadelphia 76ers lost their second straight game on Friday night, falling 95-85 to the Indiana Pacers. The Sixers have now lost five of their last seven games, and their record is now 12-11.
The Sixers played hard tonight, but just couldn't overcome the loss of Jrue Holiday. The shorthanded Sixers faced an uphill battle without their star point guard and fought a tough battle against the Pacers, but they just didn't have enough in the tank to get it done.
Evan Turner got the start as the team's point guard tonight, and was asked to do some heavy lifting, logging over 41 minutes of action. The Sixers were also without Royal Ivey, leaving rookie Malik Wayns as the only other healthy point guard. Turner led the team with 22 points and also collected 10 rebounds and handed out five assists.
Turner did his best, but just didn't receive a lot of help from some of his teammates. Jason Richardson gave the Sixers nothing tonight. The veteran sharpshooter has looked tired, and has been running on fumes the last couple of weeks. Richardson hit just one of his six field goals, and played just over 20 minutes. Nick Young started the game well, hitting three of his first four shots, but finished just 4-13 for the night.
One guy who did step tonight was Spencer Hawes, who played a good offensive game off of the bench. Hawes scored 18, connecting on eight of his 15 attempts.
Thaddeus Young had a decent game, scoring 12 points and pulling down seven rebounds. Young was part of a strong defensive effort before the half. Young scored to make to a two-point game, then stole the inbounds pass and quickly fed Evan Turner for an easy layup to tie the game. This was a tough game for an undersized forward like Young, who spent most of the night battling with the big bodies of David West and Roy Hibbert.
The Sixers had no answer for Indiana's Paul George, who scored 28 points and hit five three-pointers.
This team is in trouble right now. With Jrue Holiday out, little depth on the bench, no sign of Andrew Bynum, veterans like J-Rich wearing down, few things are going right for the Sixers right now. A difficult challenge awaits this team on Sunday when Kobe Bryant and the Lakers come to Philadelphia.