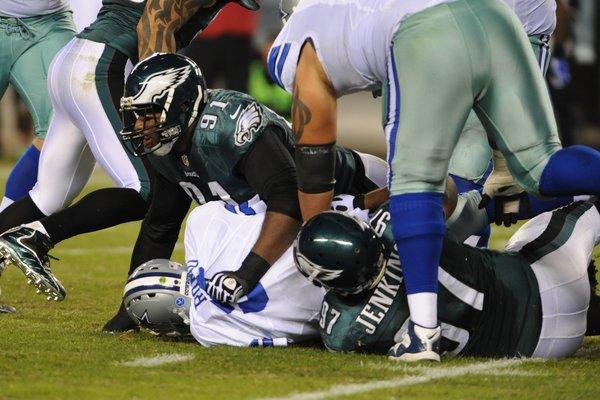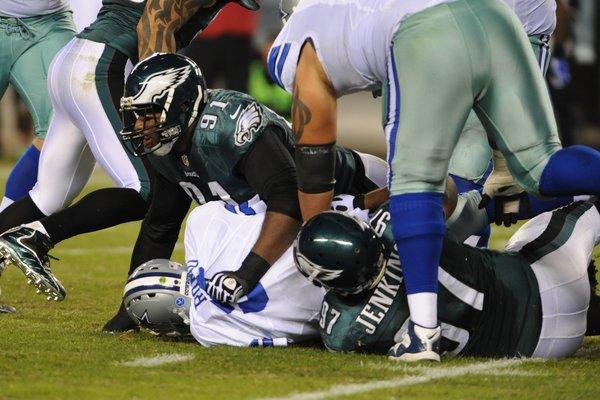 Eagles first round draft pick Fletcher Cox was named to the Pro Football Weekly/PRWA's all-rookie team.  The rookie defensive tackle lived up to his billing and was the most consistent defensive lineman on the football team.
Cox led all rookie defensive tackles in sacks with 5.5.  His size, speed, quickness and work ethic should help him to develop into a dominant Pro Bowl defensive tackle.  I see offenses being forced to double team him, which will lead to opportunities for his teammates and freedom for the linebackers behind him to roam and make tackles.
Yes, he did make some rookie mistakes at times, but the young man played hard on all of the plays in which he was on the field.  I see a bright future ahead for him regardless of what type of the defense the Birds play in the future, whether it's a 4-3 or a 3-4.
He will be a dominant player as a defensive tackle in a 4-3 or a defensive end in a 3-4.