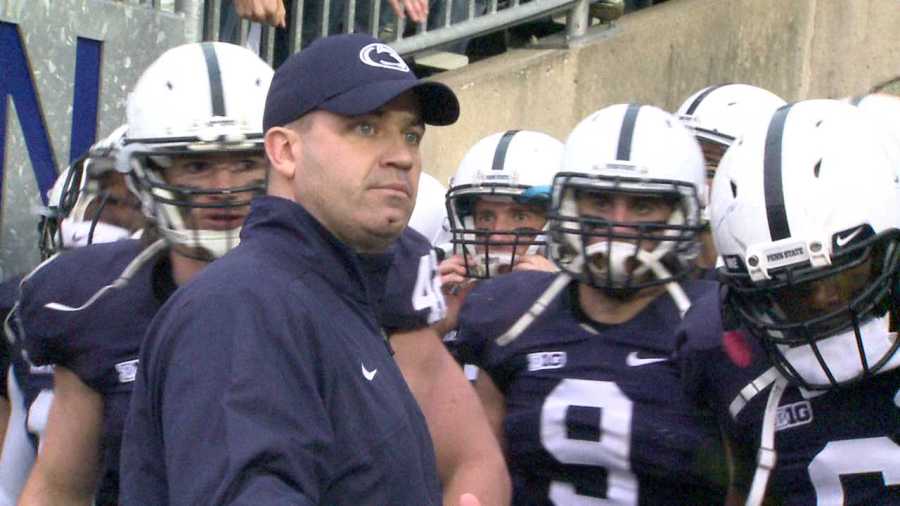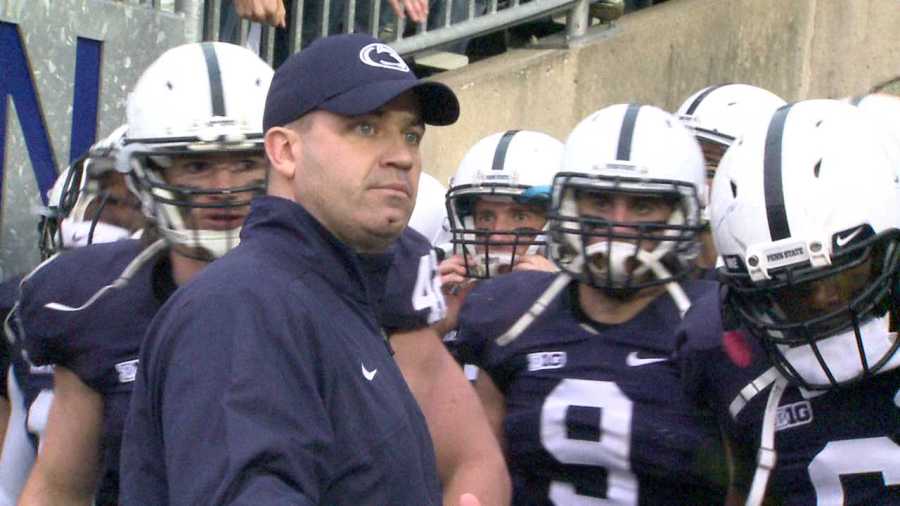 About a week and a half ago, Penn State head football coach Bill O'Brien announced he would stay with the program after he had reportedly interviewed with both the Philadelphia Eagles and Cleveland Browns. Penn State held an official press conference for O'Brien this last Monday.
During the presser, O'Brien laid a few rumors to rest. Several sources claimed O'Brien received a raise, and a $1.3 million gift from Terry Pegula. Pegula and his wife have previously donated $88 million to the university's hockey arena and programs. O'Brien did not receive a raise, or a monetary gift from anyone. He also stated his decision wasn't based on financial reasons.
Ironically, especially with all this talk, O'Brien said he was not offered a head coaching position with either team.
At the end of the season, O'Brien gave a vague answer about his coaching future. I shrugged his vagueness off at first. I mean what do you expect from someone who answered to the "King of Vagueness," Bill Belichick, for five years?
I was still confident O'Brien was staying at Penn State a few weeks ago when rumors of him going back to the NFL first started. As more news started to come out, I lost almost all of that confidence.
On one hand, I would have understood if O'Brien left Penn State for the Eagles. Football is a business and it would make sense to go with the better deal. The other reason I would not have had a problem with him leaving is for his son.
For those that do not know, O'Brien's oldest son, Jack, has been diagnosed with a rare neurological disorder called Lissencephaly. If O'Brien and his family came to Philadelphia, Jack would be able to get excellent care at CHOP if it's needed.
On the other hand, I do not think I would have been able to respect O'Brien if he left Penn State's program for more than family related reasons. I honestly felt slightly betrayed that he was even interviewing with NFL teams.
O'Brien has given several speeches over the past year on how he was committed to the program and his team. He even pushed for several changes before the season started, most of which will likely remain for years to come.
The names on the back of the player's jerseys, and the year "2012," added next to the years that stood for different championship years, and undefeated seasons, were changes that were supposed to serve as rewards for the players that stayed with the program. Why reward the players for staying at the end of the season if you were thinking about leaving yourself?
Now that we know O'Brien is staying with Penn State, I do find it very interesting that O'Brien said he was never offered a position, especially after reading the Eagles official statement they released.
The Eagles stated:
"We did so knowing that there was a remote chance that these coaches would leave their current posts. We understood that going into the process, but we wanted to leave no stone unturned while trying to find the best head coach for the Philadelphia Eagles."
If they were leaving "no stone unturned," why did they not offer O'Brien a contract? Or were they waiting to see Chip Kelly's decision before speaking with O'Brien again?