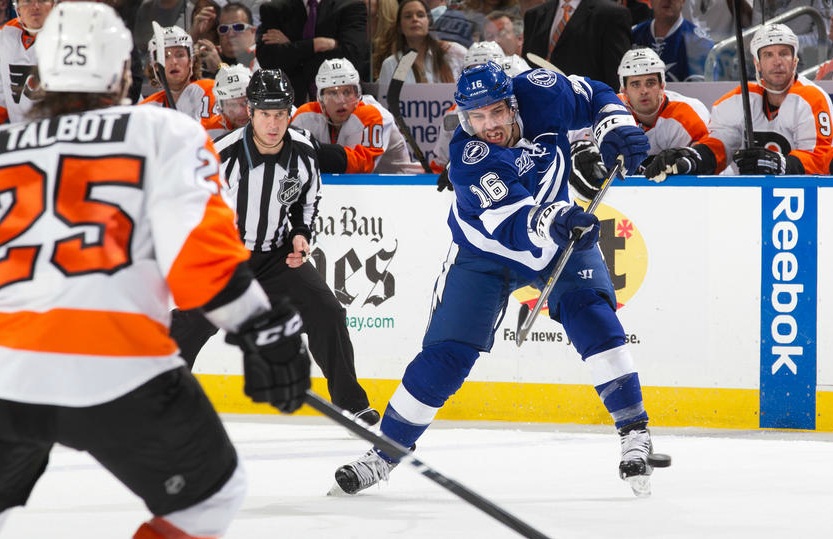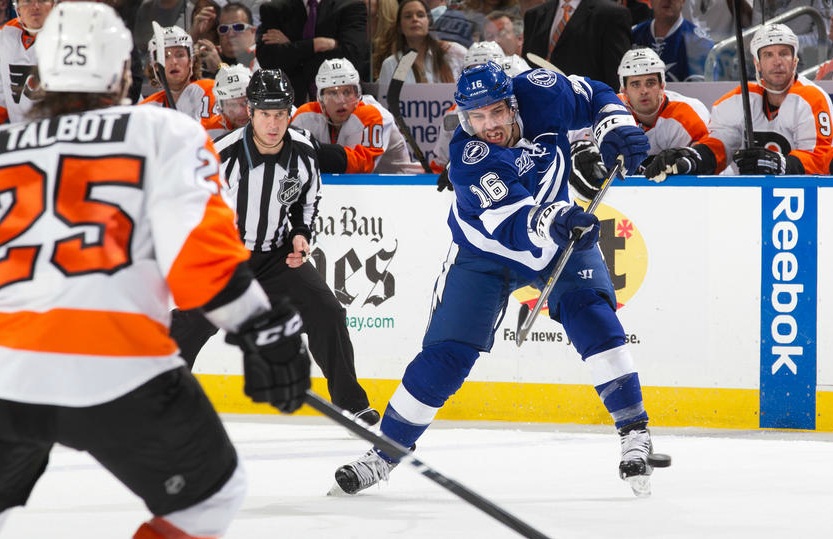 The Philadelphia Flyers began to turn their early season woes around with a solid win against the New York Rangers on Thursday and a confidence-building 7-1 steamrolling of the Florida Panthers on Saturday.
The rolling Flyers hit a bump on Sunday, dropping a 5-1 decision to the Tampa Bay Lightning.
Sean Couturier scored his second goal of the season just 59 seconds into the game, throwing the puck to the net from a sharp angle that bounced off of Lightning goaltender Anders Lindback's skate.
It was a promising start, bolstered by an early fight between Luke Schenn and Lightning captain Vincent Lecavalier, in defense of a hit on Kimmo Timonen.
The Flyers' special teams simply came up short.
Wayne Simmonds was able to goad B.J. Crombeen into taking multiple minor penalties early on, resulting in a four minute powerplay. Only Matt Read could muster a shot on goal with the man advantage, though.
Soon after, Simmonds took an unnecessary unsportsmanlike conduct penalty himself and the Lightning were able to beat Michael Leighton with a tic-tac-toe play on the ensuing powerplay.
Including tonight's game, the Flyers rank 1st in minor penalties, with 39. The second highest team is Tampa Bay, with 33. With special teams performing inconsistently, they are going to have to rein this problem in very quickly.
Defenseman Eric Brewer grabbed the lead back for the Lightning less than two minutes later, as his shot from the point hit the leg of Max Talbot and changed directions on Leighton.
Lecavalier ended the first period with a third goal, sniping the puck high glove side.
The first three goals were arguably not Leighton's fault, but the latter two were ugly. Leighton gave up a juicy rebound in the slot on the fourth (though his teammates were nowhere in sight to help defend either) and allowed a glacially-slow shot past him late in the third period.
The Flyers ultimately went 0-for-6 on the powerplay, extending their record to 4-for-31 (an abysmal 13% success rate) on the season.
The offense wasn't completely anemic, but the team missed the net on 16 shots and had 26 shots blocked by the Lightning. The Flyers blocked 8 by comparison.
The Lightning have now gotten off to a 4-1-0, ranking 5th in powerplay success and 8th in penalty killing. They are going to be a legitimate threat this season and the Flyers will have to improve their special teams for the next two meetings.