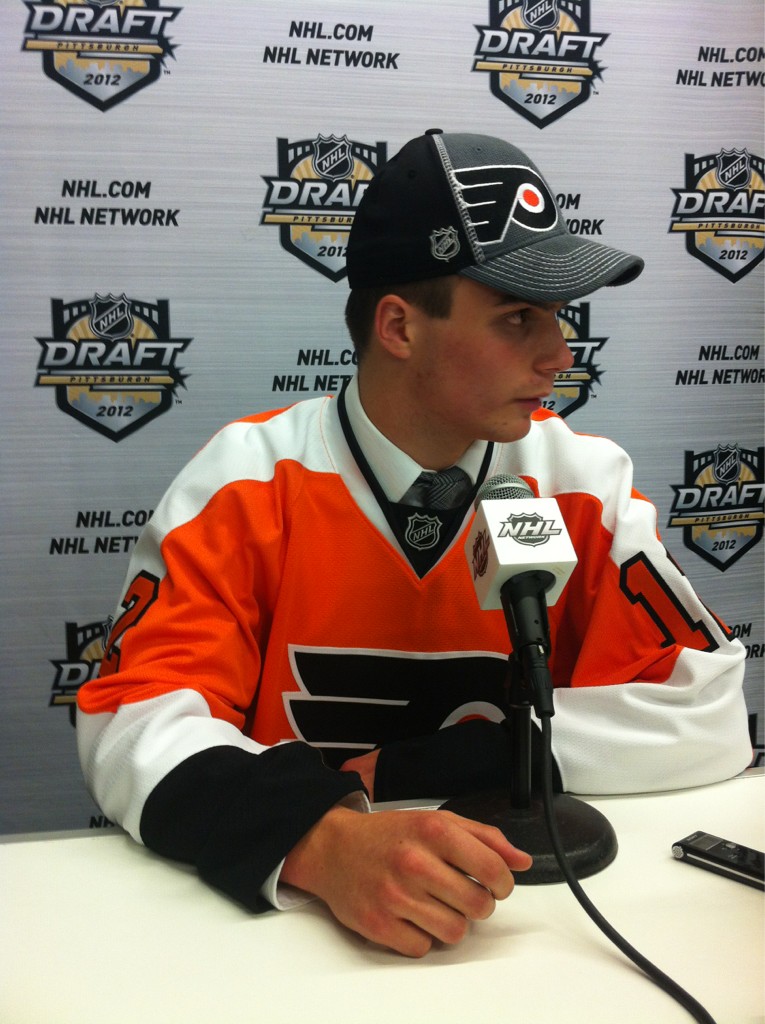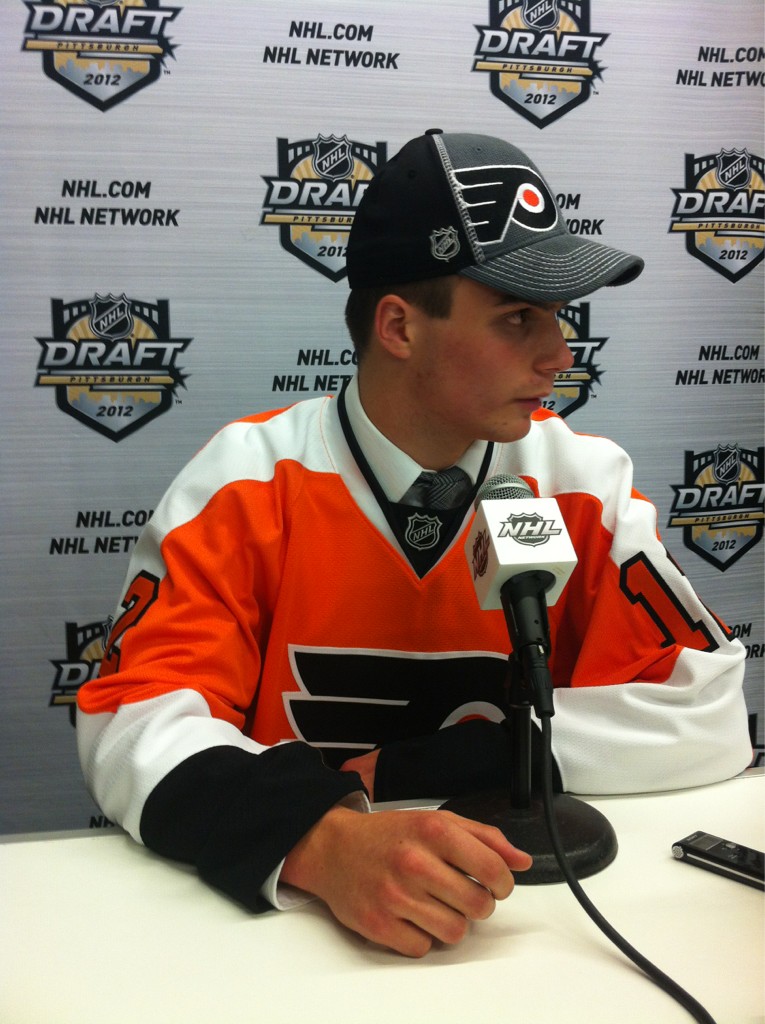 The Philadelphia Flyers have announced that they have sent forward Scott Laughton back to the Oshawa Generals of the OHL.
The decision was apparently one not made quickly, but it was the right one.
In a typical NHL season, teams are allowed to play junior prospects for up to nine games without burning a year of their entry level contracts. Brayden Schenn, for example, played eight games in the 2010-11 season with the Los Angeles Kings but his ELC did not start until last season.
In the shortened season, though, the limit has been reduced to five games.
Through five games with the Flyers this season, Laughton has not posted any points. He has an even +/- along with the lowest Corsi ratings for forwards with five games played (though it's higher than Tom Sestito's and Mike Knuble's if you look at all forwards).
Per Anthony SanFilippo, if the Generals do not make the playoffs, the Flyers can still recall Laughton. If he plays just one more game during the regular season, he will still burn a year in his ELC. If he just starts in the Stanley Cup playoffs, though, there will be no contract repercussions.
Through 49 games played (of 68), the General currently sit in third place in the Eastern Conference of the OHL. If Laughton and teammate Colin Suellentrop, a fellow Flyers prospect, are able to participate in the Memorial Cup, it will be just as good for his development as a season on the Flyers' fourth line.
For the latest Flyers news and updates, you can follow me on twitter (@JoshJanet).