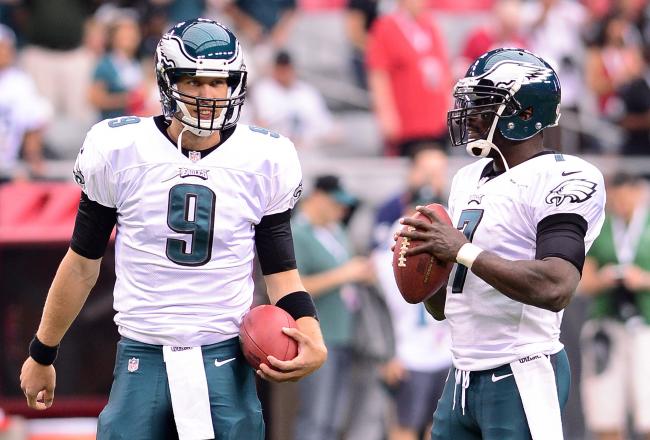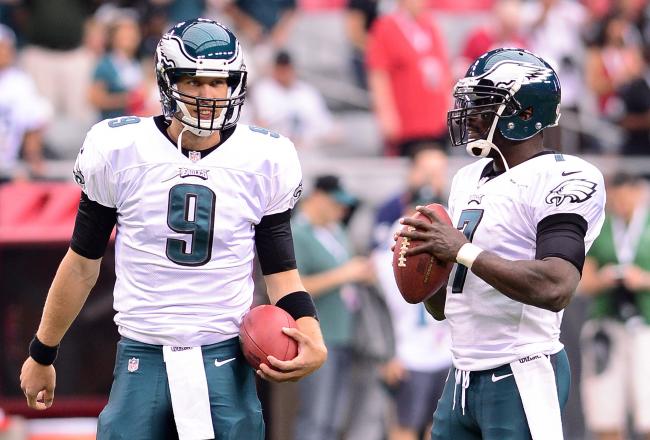 Chip Kelly has been head coach of the Philadelphia Eagles for a couple of weeks now, but still nobody knows who is going to be the Eagles quarterback.  Kelly has had nothing but good things to say about both Nick Foles and Michael Vick, but he hasn't shown us which one he prefers.
There's an article on Philly.com today about how foot speed at the quarterback position isn't necessarily a must at the quarterback position in Kelly's offense.  The article tells the story of one of Kelly's early quarterbacks, Ricky Santos, who ran a 4.8 forty-yard dash, but was still very successful in running Kelly's offense.
We're told that the key element of a good Kelly quarterback is good decision-making ability, not speed.
Geoff Mosher of CSNPhilly.com reports the Eagles will reach out to the Ravens after the Super Bowl for practice squad quarterback Dennis Dixon, who played for Kelly at the University of Oregon.  Dixon was nearly unstoppable as the Ducks quarterback and is said to be eager to link back up with his old coach.
We learned earlier in the week that the Birds won't have to make a decision about where to hang onto or release Vick until March.  February 6th was thought to be the day in which a decision would have to made about number 7, but it could be March before we learn the fate of Vick here in Philadelphia.
I was talking to one of the Eagles key weapons last night and he's anxious to see what they're going to do with this offense.  The players like the fact that offensive coordinator Pat Shurmur will be part of the process because they know he's going to be pushing an offense, west coast, that they're already very familiar with.
I think the biggest plus the Birds have going for themselves offensively is the fact that they have some talented personnel.  Both the offensive line and the skill position players are some of the best in the business.